Few People Know The Center Of The World Is Hiding In The Tiny Town Of Poniatowski, Wisconsin
Wisconsin is home to one of the most unique features in the world, and by unique, we mean that the center of the world is in Wisconsin. It's true! Most folks don't believe it at first, but Wisconsin boasts a truly fascinating reputation. Up in the central part of the state, west of Wausau is a totally amazing spot that only exists in a few places in the world. Tucked away on a farm in Poniatowski is the intersection of 45 North parallel and the 90 West parallel. If you're looking for the center of the world, well. It's in Wisconsin.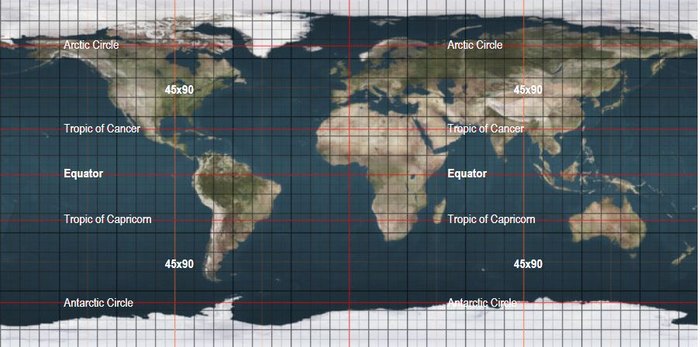 The easiest way to find the marker is to put the address 5651 Meridian Rd, Athens, WI 54411 in your GPS. You can also just use this Google map.
Were you surprised that the center of the world is in Wisconsin? Leave your thoughts in the comments below!
Looking for more unique Wisconsin geological spots? Check out One Of The Oddest Geological Wonders Is Located Right Here In Wisconsin.
OnlyInYourState may earn compensation through affiliate links in this article.
More to Explore
center of the world is in Wisconsin
What are the weirdest things about Wisconsin?
Wisconsin may be known for its hospitality and Midwestern hot dishes, but there are all sorts of curious and random facts about the state that most folks don't know. Wisconsin is home to the "Malibu of the Midwest," and it's actually the birthplace of the American kindergarten. Wisconsin is also home to the very first ice cream sundae. It was served in Two Rivers, Wisconsin all the way back in 1881. You can visit the world's largest cranberry festival in September, or you can visit the Marathon County ginseng festival. Almost 10% of the world's supply is grown in Wisconsin!
What is Wisconsin known for?
Wisconsin is best known as one of the largest dairy producers in the United States. It's come to be known as, "America's Dairyland," and most tourists to the state come with cheese on the mind. The Midwestern gem is also known for the Dells of the Wisconsin River, the Circus World Museum, the Harley-Davidson Museum in Milwaukee, and as the home of the famed and highly reputable Green Bay Packers sports team.
What stereotypes are there about Wisconsin?
If you're from Wisconsin, then you probably know that folks from Wisconsin are wildly proud to be from America's Dairyland. Their devoted fans of the Green Bay Packers and most Wisconsinites are going to be indulging in a Friday night fish fry. There's a large hunter population in Wisconsin (keep your eye out for orange and flannel come hunting season!) and the state is also proud to be the bratwurst capital of the world. You can visit a series of festivals throughout the year that honor the delicious sausage!
Related Articles
Featured Addresses

Poniatowski, WI 54426, USA