Keep Your Eyes Peeled, Thousands Of Hummingbirds Are Headed Right For West Virginia During Their Migration This Spring
Are you in need of happy news today? Here's some: hummingbirds are heading our way! The ruby throated hummingbird has begun its migratory trek north from the Gulf of Mexico, and should be passing through West Virginia in droves. When will hummingbirds arrive in West Virginia? They fly by in April, so get your feeders (and flowers) ready!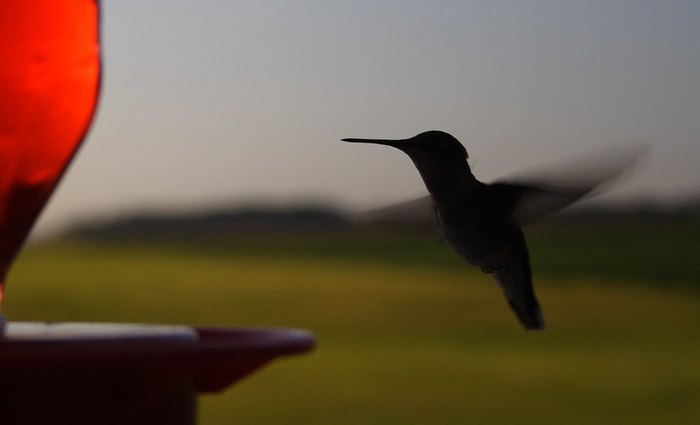 We hope you enjoy watching these plucky little birds! They can fly at speeds up to 60 miles per hour, with 75 wing-beats per second, and they are the only bird that can fly backward. I can't wait to admire them this spring!
Butterflies also pass through West Virginia at certain times of the year, so be on the lookout for them as well!
Address: West Virginia, USA
OnlyInYourState may earn compensation through affiliate links in this article.
when will hummingbirds arrive in West Virginia
February 28, 2021
What are the best hiking trails in West Virginia during spring?
Waterfalls are at their most powerful in the spring, when the snowmelt runs down from the mountains. The Valley Falls Trail is a must-do when the weather warms up! The trail follows the Tygart River, and you'll get a great view of the falls on this 4 mile loop. Another springtime favorite is the Long Point Trail to Summersville Lake. This is a flat forest trail and you'll end up at Long Point, which is a great spot for a picinc. If you're looking for a great wildflower hike, visit Table Rock. The trail is just about 2.3 miles long, and it's an easy one with a beautiful view.
What are the best spring day trips in West Virginia?
When the weather first begins to warm up, head to Austin's Homemade Ice Cream, in Ceredo. This iconic seasonal shop makes the best cones in the state! For some outdoor fun, visit the Rose Garden in Ritter Park, in Huntington. It's one of the best rose gardens in the whole country and features more than 3,000 blooms. It's in full bloom starting in May. Visit Berkley Springs for a wonderful spring day trip, where you can enjoy the warm springs and a charming town.
Does West Virginia have any natural wonders?
WV is home to dozens of beautiful natural wonders, and many of them are frequently overlooked. Sure, everyone knows about Berkley Springs' warm springs, which make for a fascinating day trip destination, but did you know about the Ice Mountain? This Hampshire County destination is a natural ice box! The vents blast the mountain with frozen air all year long, and you'll find ice on the rocks even in the middle of a summertime heatwave. Lost World Caverns in Lewisburg showcases the largest stalactite in the country, the Snowy Chandelier. Of course, you can't forget the New River Gorge, which was just recently recognized by the National Park Service.
Address: West Virginia, USA
OnlyInYourState may earn compensation through affiliate links in this article.