8 Truly Terrifying Ghost Stories That Prove Harpers Ferry Is The Most Haunted City In West Virginia
Harpers Ferry is one of the most historic towns in West Virginia, but it's also one of the most haunted! Located in the Eastern Panhandle, this region comes with tons of ghost stories. The town's strategic location on the railroad meant that troops from both sides of the war moved through frequently, adding to the history. As a result of this movement, Harpers Ferry reportedly changed hands eight times between 1861 and 1865.
All that history makes Harpers Ferry exceptionally interesting and, as many people report, quite haunted. There are quite a few accounts of Harpers Ferry ghosts. But, read through the eight ghost stories of Harpers Ferry here and decide for yourself!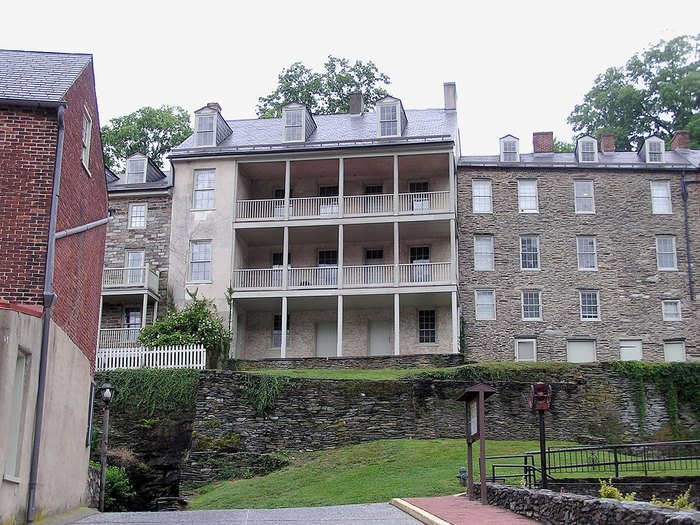 Have you visited Harpers Ferry and experienced anything unexplainable? Or, are there any tales of Harpers Ferry ghosts that we've left off our list? Let us know in the comments!
OnlyInYourState may earn compensation through affiliate links in this article.
Address: Harpers Ferry, WV 25425, USA
Harpers Ferry Ghost Stories
August 27, 2022
Can I visit any abandoned places in West Virginia?
Considered one of the most haunted prisons in all of America, the West Virginia Penitentiary in Moundsville is a must-visit for those who love abandoned places. The prison was operational for over a century before being fully closed in 2005. Today, visitors can enjoy tours throughout the year. If they can handle it!
Are there any ghost towns in West Virginia?
While most people consider hiking one of the best head-clearing activities, there are some people who appreciate a bit of a hair-raising adventure when they explore. For these intrepid folks, we recommend exploring the ghost town of Nutallburg. Located within the town limits you'll find three different trails. The Tipple Trail, Town Loop Trail and Conveyor Trail all lead to historic parts of town, offering a glimpse into what life was once like.
Are there any urban legends in West Virginia?
Every state has its own ghost stories passed down from generation to generation, but we think the urban legends in West Virginia are some of the creepiest! The Flatwoods Monster is one of the most well-known urban legends. Dating back to the 1950s, the monster is said to have appeared in the woods hovering off the ground. Another urban legend is that of the Mothman, dating back to the 1960s. Seen by multiple people the Mothman is said to fly low to the ground with bright red eyes. Is it true? Consider visiting the museum dedicated to this beast and decide for yourself!