You Won't Want To Visit This Notorious West Virginia Cemetery Alone Or After Dark
If you're a native West Virginian, chances are you know a thing or two about Hatfield Cemetery. Growing up in the Mountain State, we learn at an early age both the beauty and the spoils of family pride. The lesson is usually learned in school and involves the famous feud (some say over a pig, others say it was much more than that) between the Hatfield and McCoy families. Thanks to modern technology (the Internet and several made-for-television documentaries and mini-series), the famous feud has turned the two families into legendary royalty in the minds of many in the home state where the two clans resided. It's not just modern technology that's kept the famous feud alive, though. There's also the Hatfield Family Cemetery, a haunted cemetery in West Virginia.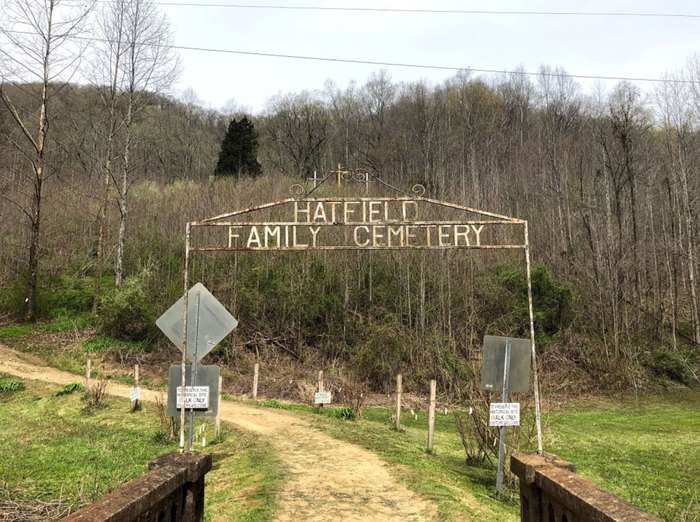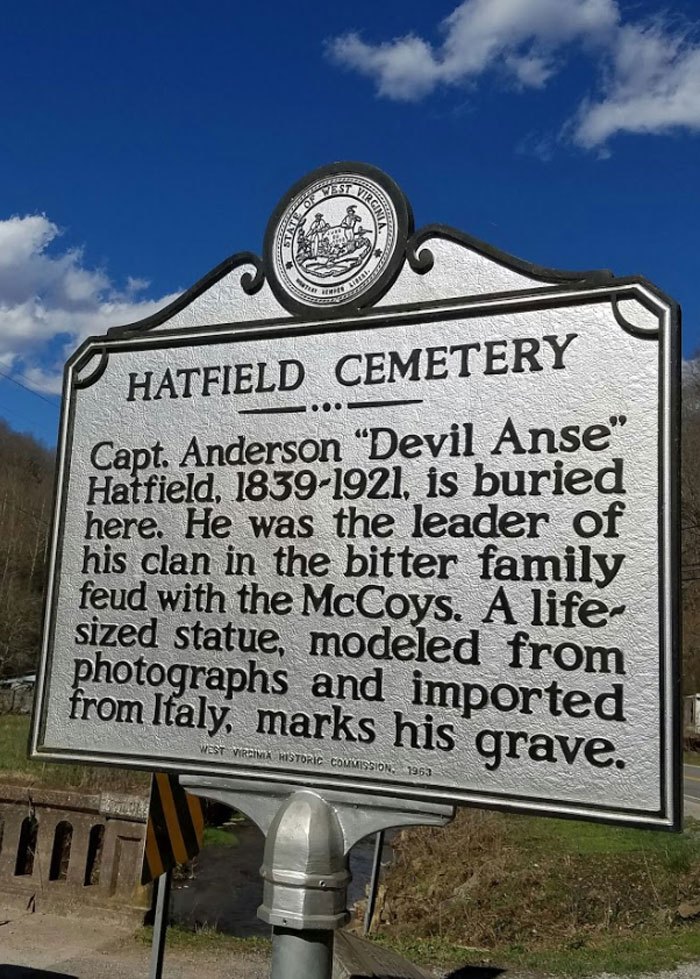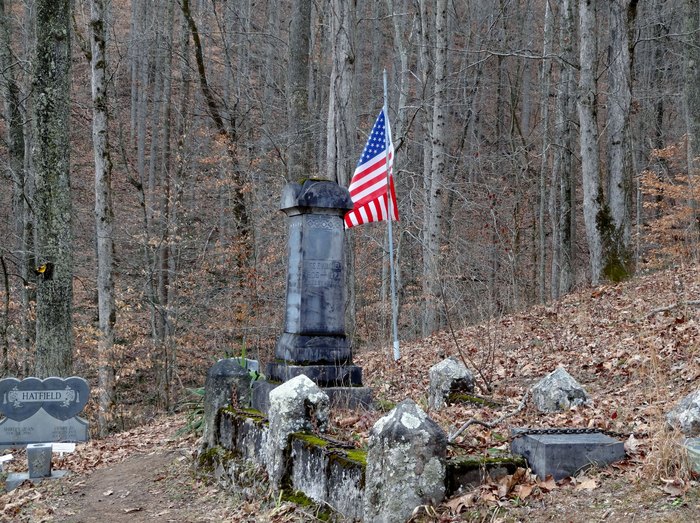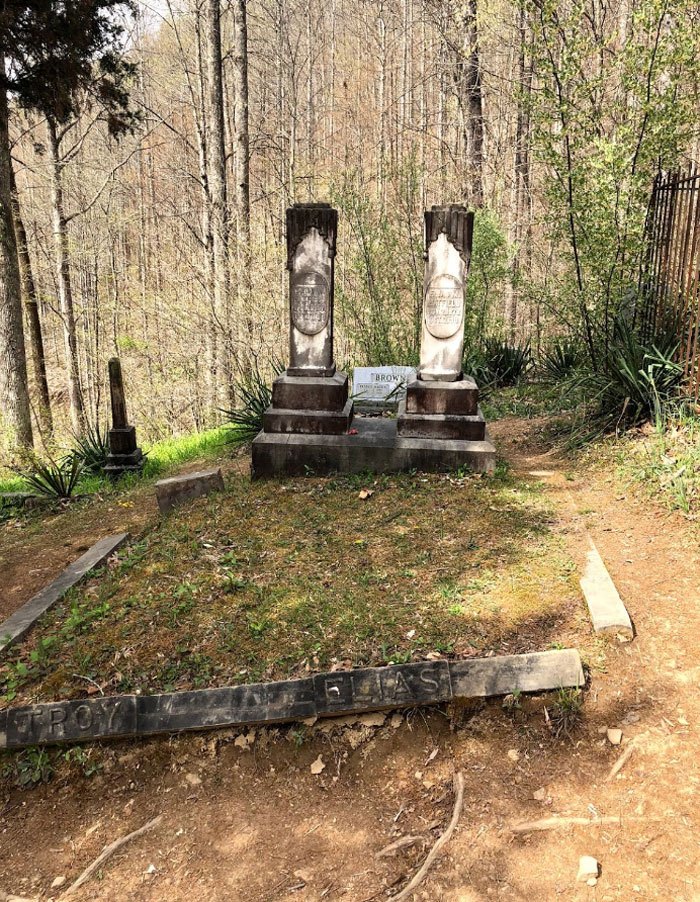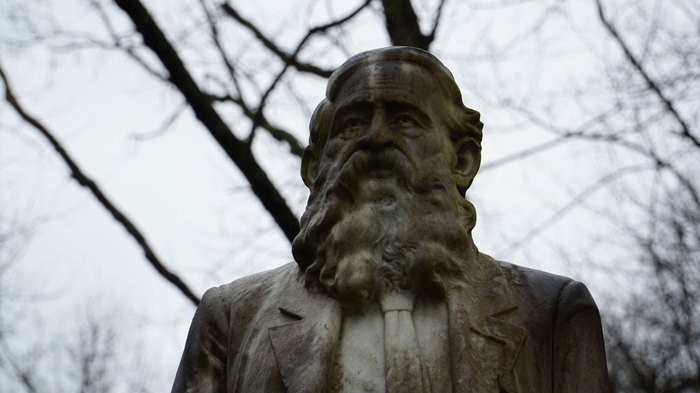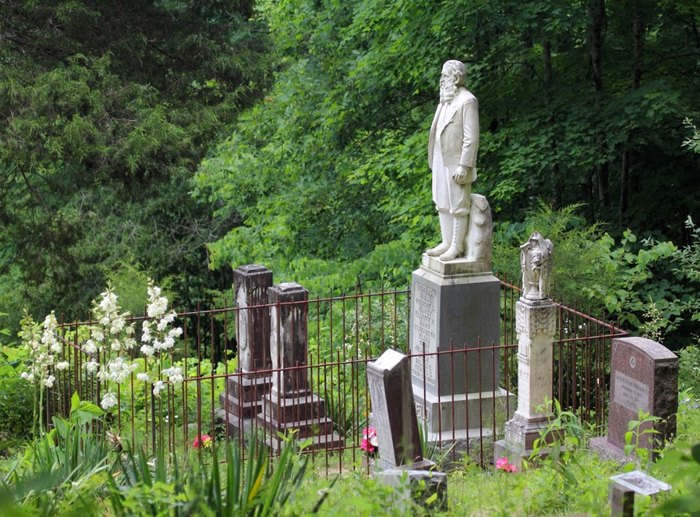 The cemetery is located a couple of miles south of Sarah Ann and isn't too hard to find when using this map to Hatfield Family Cemetery.
So, did you know about Hatfield Cemetery West Virginia? Ever made the trip to Sarah Ann, West Virginia just to visit the famous burial ground? Know of another haunted cemetery in West Virginia? Whatever you have to say, we want to hear it, so share your thoughts with us! If you're looking for more notoriously spooky spots to put on your West Virginia bucket list, check out this road trip, which leads to some of the most haunted places in West Virginia. Before setting off, read through our Ultimate Road Trip Packing List for some ideas of what to bring with you.
Check out this YouTube video by us at OnlyInYourState to learn about the abandoned town of Thurmond, West Virginia. It's sure to send chills down your spine – just like the Hatfield Family Cemetery:

Editors Note: Please be respectful if visiting this family plot. Follow the rules of the hiking trail, and leave no trace behind.
OnlyInYourState may earn compensation through affiliate links in this article.
More to Explore
Hatfield Cemetery
Aside from Hatfield Cemetery, what other West Virginia cemeteries are must-visits?
There are several well-known cemeteries in West Virginia, including:
Spring Hill Cemetery – In the section of this cemetery called Potter's Field, there is a tree that is rumored to have been used for lynchings. Apparently, sometimes you can hear choking noises, accompanied by the creaking of branches. Other reports include children's laughter and floating orbs above graves.
Riverview Cemetery – Erie reports from this cemetery include the memorial statues walking around the grounds on Halloween, especially that of the Weeping Lady. There are apparently photos of the statue with its hands in different positions as well.
Swann Cemetery - This can be a tricky one because there are actually seven Swann cemeteries in Cabell County, but the haunted one is in Barboursville. Visitors there often claim to not feel alone, or as if they are being watched, and photographs taken there frequently contain anomalies.
In addition to the Hatfield Cemetery, what are some other historic attractions in West Virginia worth visiting?
Historic attractions in West Virginia are plentiful. There are lots of places to revisit the past in the Mountain State. Here are a few of the historic attractions in West Virginia:
Carnifex Ferry State Park - The Carnifex Ferry State Park is the site of American Civil War Battles. The Park includes the Patterson House Museum. It is also one of the oldest state parks in the United States.
Pearl S. Buck House - This is the house where legendary American writer Pearl S. Buck was born. Today, the home serves as a museum.
Greenbrier Resort - Built in 1858, the Greenbrier Resort is among the most majestic and luxurious places in West Virginia. The resort was originally owned by the Chesapeake & Ohio Railway.
Related Articles
Explore West Virginia
Featured Addresses

Hatfield Family Cemetery Access Road, Hatfield Family Cemetery Access Rd, Omar, WV 25638, USA