There Is No Better Place To Be Than These 7 Hot Springs In Washington
Now that it's getting colder out, there's no better way to warm up than to take a dip in a refreshing hot spring! Although Washington may not have many of them, it's all about quality over quantity, right? The following are some of the best hot springs in Washington, sure to soothe away your stresses and warm you right up!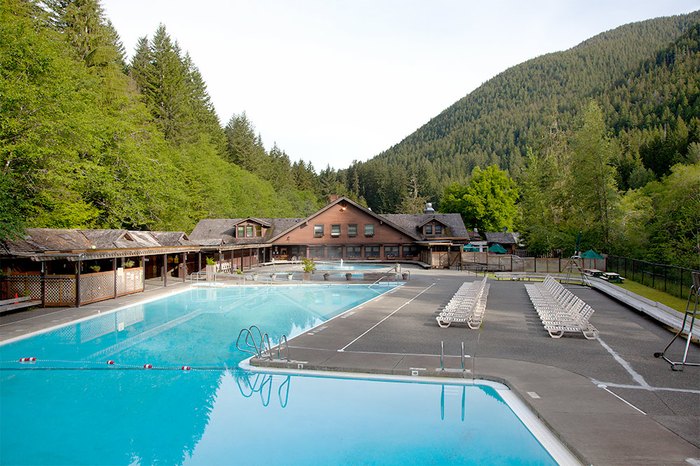 Have you been to any of these hot springs in Washington before? Want to check any of them out?? Share your experiences or suggestions for other hot springs in Washington in the comment section below! We would love to hear from you.
And for fun cold-weather adventures in the Evergreen State, check out these Washington state parks that turn into veritable winter wonderlands each year!
OnlyInYourState may earn compensation through affiliate links in this article. As an Amazon Associate, we earn from qualifying purchases.
More to Explore
Hot Springs In Washington
Are there any hot springs Airbnbs or cabins in Washington?
There are plenty of cabins in Washington to choose from for a memorable stay. Check out some of the following:
Carson Luxury Ridge Cabins
Robin Hood Village Resort
Natapoc Lodging
Cama Beach State Park
For more details on these accommodations, check out this list of cabins in Washington.
One resort worth an extra note is located within Mt. Rainier National Park. Ohanapecosh Hot Springs Cabin is an amazing place to stay that's positively sublime. It has two bedrooms, three beds, and a full bathroom, so it can sleep five comfortably. When you rent the cabin, you'll also have access to a charming 1963 trailer with a full-sized bed and a fireplace. But the amenities aren't the draw of this dreamy little Airbnb; the outdoor soaking tub is absolute magic - especially in the cold weather months!
What are some beautiful places to visit during the winter in Washington?
There is no shortage of beautiful places to visit during the winter in Washington. Have you been to any of the following:
Heather Lake Trail
Shi Shi Beach
Beacon Rock State Park
Ozette Triangle in Olympic National Park
Riverside State Park
You can read about these places and much more in this article about beautiful places to explore during winter in Washington.
It's no secret that Leavenworth is a dream of a destination; this Washington town is straight out of a Hallmark movie all year long, whether you're paddling down the dazzling Wenatchee River mid-summer, eating your weight in brats and sauerkraut during Oktoberfest, or delighting in holiday festivities at Christmastime. But it's after the holiday season when the magic truly happens in Leavenworth, during the coldest months of the year. It's this peaceful, post-holiday time when Leavenworth truly glows; the crowds have left, and what remains is a twinkling little locale in one of the most beautiful areas of the country (the holiday lights in Leavenworth typically stay lit through Valentine's Day, in fact!). Add a blanket of fresh (though probably fleeting, because we are in the PNW) snow, and Leavenworth is a real-life winter wonderland that will make you weak in the knees.
What are some fun winter hikes in Washington?
Get out and explore when the weather turns chilly. Here are some fun winter hikes in Washington:
Snoqualmie Falls

Thunder Creek
Cowiche Canyon
Ozette Triangle Trail
Icicle Gorge Loop
Check out this article on winter hikes in Washington for all the details you need for your hiking adventures.
A bit more about Snoqualmie Falls. Snoqualmie Falls is one of Washington state's most popular and scenic places to hike. More than 1.5 million visitors come to the falls every year, and while this Washington cascade is marvelous after a heavy spring rain -- or when surrounded by fall foliage -- during the winter, Snoqualmie Falls is positively sublime. When the cold descends upon the Pacific Northwest, this incredible cascade suspends in the air, frozen in a fleeting, beautiful moment in time. This isn't something that happens every day in the PNW -- or even every winter. So when temperatures plummet, pack your gear and head to this wondrous Washington waterfall.
Related Articles
Explore Washington