9 Underrated Washington Lakes Perfect For A Summer Day
There is no shortage of amazing lakes in Washington. If you've lived in Washington for a good portion of your life, you've surely heard of our most popular lakes, like Lake Chelan and Lake Union. But there are also plenty of beautiful bodies of water that offer relaxation and fun on those hot summer days that are almost upon us.
For a better chance at beating the crowds, head to one of these Washington lakes this summer.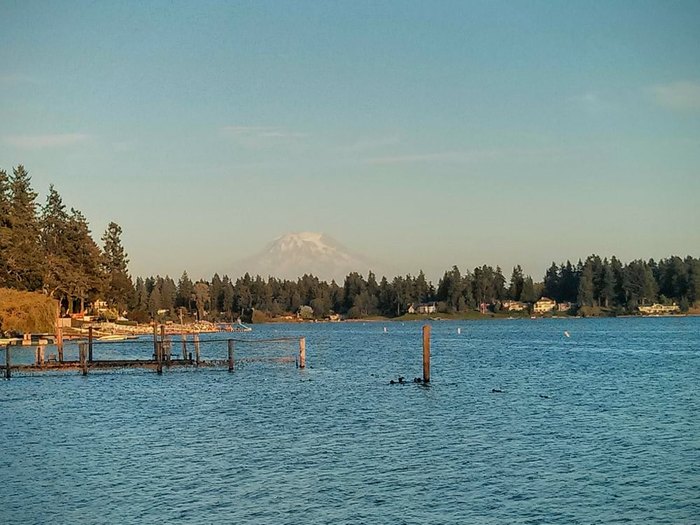 Don't you agree that these are some amazing lakes?! Our beautiful freshwater lakes in Washington are too numerous to list. Check out some more magical Washington lakes worth visiting this summer.
OnlyInYourState may earn compensation through affiliate links in this article.
lakes in Washington
May 19, 2022
What are some great swimming spots in Washington?
There are some amazing swimming spots in Washington. Some of our favorites have some of the clearest, most pristine water you'll ever see. You'll absolutely want to check out Devil's Punch Bowl at Lake Crescent, which is inside Olympic National Park In Port Angeles. As it's reportedly about 1,000 feet deep and offers daring visitors the ability to jump from heights of 15 to 50 feet, this lake is definitely for experienced swimmers. Another fantastic lake for swimming is Enchantment Lakes in Leavenworth. This high mountain lake basin with 12 named lakes has some of the most pristine water in Washington. Only accessed via a difficult trail, this swimming location is for experienced hikers who want to escape to a magical lake.
Are there any hidden lakes in Washington?
Some lakes in Washington are so amazing that they attract a ton a visitors. But sometimes it is nice to find a wonderful lake that isn't quite so popular. If you're up for a strenuous hike that leads to a beautiful, quiet alpine lake, then Rachel Lake is the Washington lake for you. Located east of Snoqualmie Pass, this 3.5-mile trail leads you to a little alpine lake at the base of Rampart Ridge. This serene lake is a wonder to behold, so you may want to stay overnight in one of the campsites at the lake. So if this sounds like an amazing day or weekend trip, be sure to check it out.