Here Are 15 Of The Coolest Small Towns In Washington You've Probably Never Heard Of
When most people think of Washington, they usually just imagine Seattle. But there's a whole lot more to this diverse state than just one big, bustling city. We're also home to some of the most charming small communities, with historic buildings and mountainous scenery right in our own backyards. Here are 15 of the coolest small towns in Washington…how many have you heard of?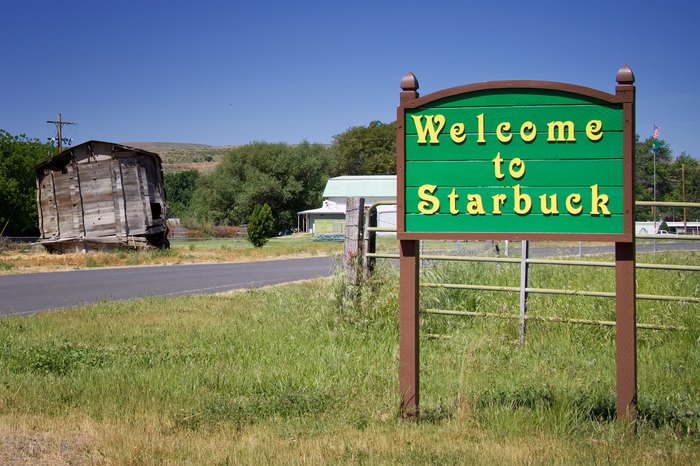 Of course, this is only 15 of the many charming communities you can find around here. The list could go on forever! What are some of your favorite small towns in Washington? Do you think any of the coolest small towns in Washington missed the list? Be sure to share your thoughts with us in the comments below!
OnlyInYourState may earn compensation through affiliate links in this article.
coolest small towns in Washington
September 24, 2021
Are there any ghost towns in Washington?
Indeed there are! There are at least a dozen well-known ghost towns in the Evergreen State. One of the most iconic ghost towns in Washington is known as Govan. If you visit today, you'll find that little remains of this town besides an abandoned schoolhouse, a few houses, and a post office. And yet there's something sinister about this particular ghost town, largely due to the fact that it was once the site of a terrible tragedy. What was once established as a railroad community quickly became notorious for an incident in 1902 that was characterized at the time as the "most brutal crime ever committed in the country." If you're curious to learn more about this terrifying event, be sure to read our article outlining the tragic history of this Washington ghost town.
What's the best mountain town in Washington?
While Washington is possibly most famous for its coastal destinations, it's also true that the mountains play a huge part in the Evergreen State's personality. For proof of this, look no further than the town of Roslyn. Tucked away near the Cascade Mountains just 80 miles from Seattle, this former coal-mining town is the perfect place to experience Washington's small-town charm. You'll find some great places to hang out such as coffee shops and bookstores, one of the most famous of which is known as Basecamp Books and Bites.