Here Are The 16 Weirdest Places You Can Possibly Go In Virginia
For all of the amazing historical homes, beautiful churches, and incredible natural wonders Virginia has to offer, don't think that's all there is to us. I mean, beauty and elegance are nice and all, but sometimes things just get weird. The following list of the weirdest places in Virginia shows you a few of the more "unusual" attractions our lovely state has to offer. Don't get me wrong – there's still history and beauty to spare! It just might not take the form you'd expect. Have fun exploring the weirdest places in Virginia!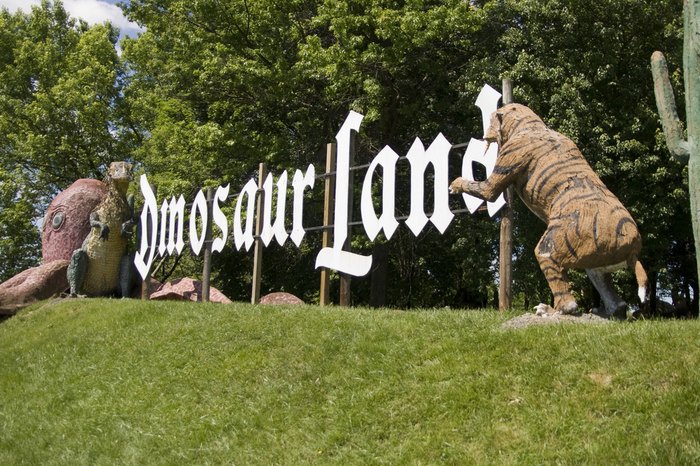 From roadside attractions to off-the-beaten-path discoveries, we know that Virginia is full of weirdly wonderful sites. What are your thoughts on our list of the weirdest places in Virginia? What's the strangest place you've ever visited in the state? We would love to hear about it in the comments below!
OnlyInYourState may earn compensation through affiliate links in this article.
Address: 700 Army Navy Dr, Arlington, VA 22202, USA
Address: Isle of Wight, VA, USA
Address: 36380 Constitution Hwy, Locust Grove, VA 22508, USA
Address: Lexington, VA 24450, USA
Address: Bealeton, VA 22712, USA
Address: Hollywood Cemetery, 412 S Cherry St, Richmond, VA 23220, USA
Address: 605 Riverland Rd SE, Roanoke, VA 24014, USA
Address: Shenandoah Caverns, VA 22847, USA
Address: Staunton, VA 24401, USA
Address: Wytheville, VA 24382, USA
Address: Swannanoa Ln, Afton, VA, USA
Address: 1914 E Main St, Richmond, VA 23223, USA
Address: Centerville, VA 23421, USA
weirdest places in Virginia
October 29, 2020
Where can I go in Virginia that only the locals know about?
Virginia is chock-full of unique places to discover, some of them famous the world over while others tend to fly under the radar. If you're curious to explore the latter, those places that only the locals know about, we've got a great list for you to consider. Some of the best hidden-away destinations in Virginia include Virginia's Little Switzerland, also known as Highland County, Caledon State Park, Kiptopeke State Park, Burke's Garden in Tazewell County, also known as God's Thumbprint, Carvin's Cove in Roanoke, the Devil's Bathtub, Breaks Interstate Park, and White Oak Lavender Farm. Learn more about these hidden gem destinations in Virginia.
What's the weirdest place in Virginia?
The article above outlining some of the strangest places in Virginia has left off one of the most peculiar in the state: the abandoned Renaissance Fair. It's important to note, though, that it's not really possible to visit the abandoned fair in person. For one, it's completely overgrown and also happens to be on private property. Located near Fredericksburg, this quirky destination was once a replica of a small Renaissance town where locals could watch live performances. The fair was open between 1996 and 1999, when, because it didn't get as much attention as expected, was forced to close. If you're curious, you can read more about the wonderfully bizarre abandoned Renaissance Fair in Virginia.
What are some famous Virginia roadside attractions?
Curious to explore some additional roadside attractions in Virginia? You've come to the right place! You could spend an entire lifetime exploring all the weird and wonderful attractions Virginia has to offer. Some spots that belong on your radar include the Great Stalacpipe Organ at Luray Caverns, the Raven Room in Charlottesville, Bunny Man Bridge in Fairfax Station, Crozet Tunnel in Afton, Kiptopeke's Concrete Fleet at Kiptopeke State Park, Barboursville Ruins outside of Charlottesville, and the Witch of Pungo Statue in Virginia Beach.