Here Are The Top 14 Christmas Towns In Virginia. They're Magical.
When it comes to the holidays, we all have our own special traditions and ways of celebrating. Some of us may wish to hide away in a cabin in the mountains of Virginia until the last of the holiday ornaments are put away. Or, if you're like me, your motto might be "the more lights, the better." With that being said, there are some towns and cities in the state that just know how to do Christmas right. Without further ado, we'd like to present to you the very best Christmas towns in Virginia: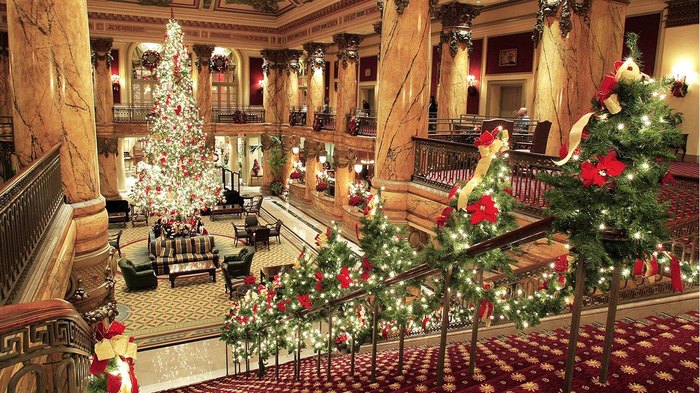 Do you agree that these are some of the best Christmas towns in Virginia? Of course, we know these aren't the only places in the state that turn the holidays into something magical. Tell us about the towns, cities, or events that make your holiday special! Let us know in the comments below. To help make sure you visit as many of these Christmas towns in Virginia as possible, we have compiled the most magical of road trips to take you from town to town.  You'll want to hitch up your sleigh and start traveling immediately!
If you're looking for more holiday magic, visit this winter wonderland in Virginia. You're certain to have a magical adventure!
OnlyInYourState may earn compensation through affiliate links in this article.
best Christmas towns in Virginia
November 17, 2020
Should I visit Virginia during the winter?
Virginia enjoys relatively mild weather year-round. Of course, the winter can bring with it some intense cold and even snow at times. However, you'll find that Virginia can be a beautiful place to visit during the wintertime. There are plenty of trails that can be enjoyed year-round. In fact, some of the trails in Shenandoah National Park are even more dramatic during the winter, when the views are even clearer and the Blue Ridge Mountains are dusted in snow. Looking for a little winter inspiration? Check out 10 of the best places to visit in Virginia during the winter.
What is the best small town in Virginia to visit over Christmas?
If you're looking for charming Christmas towns to visit in Virginia over the holidays, the list above outlining the best Christmas towns in Virginia is an excellent place to start. Of course, there are many others that deserved a mention and didn't get a spot. One of those is the town of Lexington, Virginia. Traditionally, this town hosts all kinds of seasonal festivals in light of the holidays. Take a stroll down historic Main Street and you'll notice that the streets are decked out with wreaths and lights. Curious to learn more? Be sure to read all about these 7 small towns in Virginia that look like something out of a Hallmark movie during Christmastime.
Does it snow in Virginia?
While Virginia isn't known to be the snowiest state in the U.S., it does experience snowfall from time to time. On average, Virginia receives about 52 inches of snowfall per year. Of course, residents who have lived in Virginia for many years will probably recall at least a few blizzards that have fallen on the Old Dominion. One of the biggest blizzards in the past 30 years was the Blizzard of 1996. The central and western portions of the state received the most snowfall of all the regions in Virginia. There were snow drifts that measured up to 10 feet in some areas! When it snows in Virginia, residents enjoy sledding or sometimes even ice skating. Under a blanket of snow, Virginia is truly a winter wonderland.