The Quirkiest Restaurant In Virginia That's Impossible Not To Love
Virginia's restaurants come in just about every shape in size. From the chains off highway exits to the personalized farm-to-table spots, there's no shortage of options when it comes to the dining scene. And then there are some endearingly quirky, downright bizarre spots with no rhyme or reason. Just outside of Lexington, you'll find the Pink Cadillac Diner, a local gem that's every bit as lovable as it is unique. So if you've got a weakness for King Kong, Elvis, delicious diner food, and the '50s, this is the place for you. Without further ado, here's everything you need to know about planning your visit to one of the most unique restaurants in Virginia.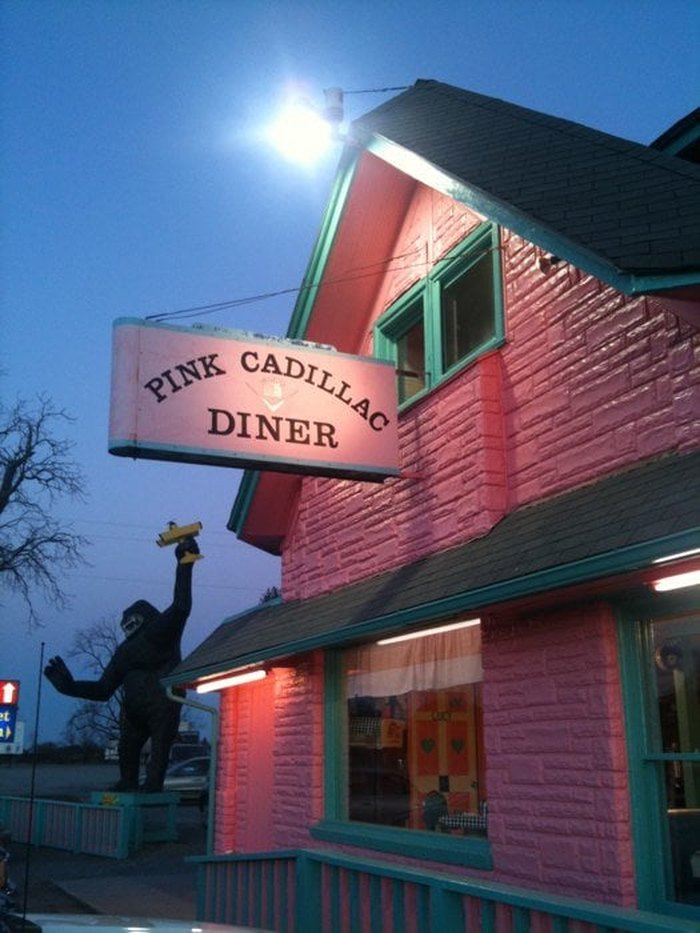 Do you agree that the Pink Cadillac Diner is one of the most unique restaurants in Virginia? Have you stopped by this unique establishment recently? Be sure to tell us about your experience there — we'd love to hear from you! You can also tell us about your favorite restaurants in Virginia by filling out a nomination form.
If you're looking for more unusual places to dine around here, be sure to check out these 13 Unique Restaurants In Virginia.
OnlyInYourState may earn compensation through affiliate links in this article.
Address: 4347 S Lee Hwy, Natural Bridge, VA 24578, USA
unique restaurants in Virginia
November 08, 2021
What are some of the most scenic restaurants in Virginia?
Now that you've learned about one of the most unique restaurants in Virginia, it's time to focus on the places throughout the Old Dominion that offer breathtaking views along with an impressive menu. Some of the restaurants with the best scenery in Virginia include the Restaurant at Patowmack Farm in Lovettsville, 2941 Restaurant in Falls Church, Blue Mountain Brewery in Afton, Isle of Capri in Virginia Beach, Don's Seafood Restaurant in Chincoteague, the River Company Restaurant and Brewery in Fairlawn, Peaks of Otter Lodge and Restaurant in Bedford, Smithfield Station, Chart House Restaurant in Alexandria, Surf Rider Restaurant in Poquoson, Lakeside Restaurant at Douthat State Park in Millboro, and the Island House Restaurant in Wachapreague. Learn more about what makes these scenic restaurants in Virginia so special.
Where can I go in Virginia that only the locals know about?
One of the best ways to travel through Virginia is to experience those little-known destinations that seemingly only the locals know about. These off-the-beaten-path destinations are just as impressive as their popular counterparts and often see fewer crowds. The following hidden destinations in Virginia will impress just about anyone: Highland County, Caledon State Park, Kiptopeke State Park, Burke's Garden in Tazewell County, Carvin's Cove, Devil's Bathtub, the Bluebell Trail, Breaks Interstate Park, and White Oak Lavendar Farm. Learn more about these hidden destinations in Virginia worth seeking out. Trust us when we say that you won't be disappointed!