Here Are 10 Of The Most Beautiful, Charming Small Towns In Virginia
The best small towns in Virginia are some of the most delightful locales in the country. Virginia is known for a lot of things: history, natural beauty, (bless our hearts) lots of southern charm. But one of the best features of Virginia is the abundance of small towns and communities throughout the state. A small town can be anything from a couple of hundred people to 10,000. But what sets it apart is the feeling of community and camaraderie you get when you're there. From the beautiful corners of Southwest Virginia to the far Eastern Shore, you'll find some of the best and most beautiful small towns in Virginia.
It's worth mentioning that every small town in Virginia is worth a visit, so while we've provided a list of some of the best towns in Virginia, it's by no means an exhaustive list. For the time being, here are a few of the most charming towns in Virginia that have garnered national and statewide praise for their community, beauty, and all-around livability. How many of these quaint towns in Virginia have you visited?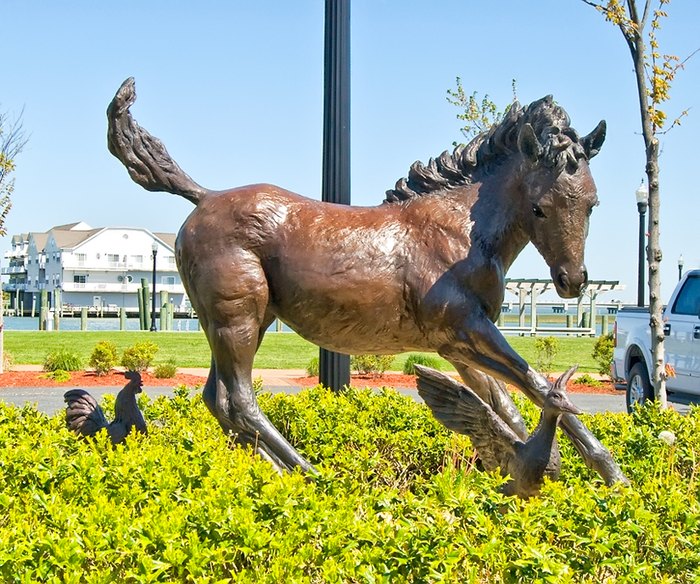 What are your thoughts on our list of the 10 best small towns in Virginia? Are there any that you believe should be on this list? Be sure to share your thoughts with us and join in on the conversation by leaving a comment. We'd love to hear from you! And if you're looking for more cute towns in Virginia, check out these charming towns in Virginia where everybody knows your name.
OnlyInYourState may earn compensation through affiliate links in this article.
most beautiful small towns in Virginia
July 31, 2020
What are the most unique towns in Virginia?
As you've probably gathered from reading our list of the best small towns in Virginia, the Old Dominion is full of unique attractions. Here are some of the most unique towns in Virginia:
Hot Springs
Sperryville
Culpeper
Tangier
Ashland
Bedford
Bridgestone Gap
Bristol
Damascus
Gordonsville
Kilmarnock
Troutville
Wytheville
These towns all offer a unique array of history, culture, dining, and community. Of course, the same is true for nearly every place in Virginia. Feeling inspired to check out more of Virginia's small towns? Check out this road trip that will take you to 6 of the most scenic small towns in Virginia.
What is the most scenic town in Virginia?
Virginia has so many remarkable small towns that singling out one as the most scenic is a bit of a challenge and largely depends on whether or not you're more partial to farmland, mountains, or the coast. However, many people tend to agree that one of the most scenic towns in the state is Crozet. Located a stone's throw away from Charlottesville, this beautiful town nestled in the foothills of the Blue Ridge Mountains offers an abundance of natural beauty and outdoor activities to enjoy. In fact, when you visit Crozet, you won't be far from the countless hiking trails in Shenandoah National Park. Plus, the dining scene is equally impressive.
Is Virginia a great place to live?
Virginia is without a doubt one of the best places to live. With its impressive variety of landscapes, countless activities, adventures to be had, food to be eaten, and memories to be made, Virginia is a true gem. What makes Virginia such a lovely home state is that there is truly something for everyone here. Whether you're a history buff, art collector, wine enthusiast, beer aficionado, hiking lover, ghost hunter, bargain shopper, or anything in between, you'll find that Virginia has exactly what you're looking for. Need further convincing? Check out this article that highlights 11 of the most beautiful places to see in Virginia. (And if you're looking for a little laugh, check out these 17 reasons you should never, ever move to Virginia.)