These 12 Restaurants In Virginia Don't Look Like Much… But WOW, They're Good
When it comes to restaurants, a fancy exterior and flashy signs will only get you so far. What really matters is the food. And without a doubt, some of the best food in Virginia comes from the most unexpected places. While every community has its favorites — those little neighborhood dives that only the locals know about — we've found 13 of the best hole-in-the-wall restaurants in Virginia that you won't want to miss next time you're in the area. From unexpectedly upscale to good ol' fashioned hot dogs and burgers, these places may not have all the flash and flair on the outside, but trust us, they make up for it on the inside.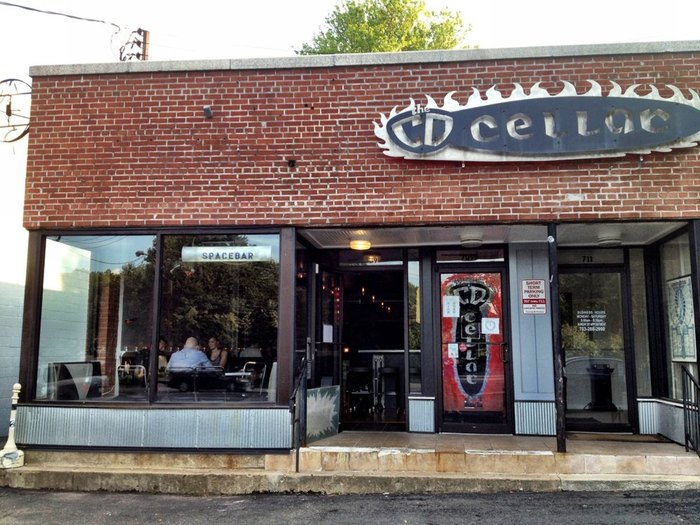 What are your thoughts on our list of the best hole-in-the-wall restaurants in Virginia? Tell us about your favorite local dive, hole-in-the-wall, or unexpected surprise-of-a-restaurant. We would love to check it out for ourselves! Let us know in the comments below and in the meantime, happy eating!
Address: 709 W Broad St, Falls Church, VA 22046, USA
Address: 2401 Ivy Rd, Charlottesville, VA 22901, USA
Address: 5104 Wilson Blvd, Arlington, VA 22205, USA
Address: 4675 John Marshall Hwy, Linden, VA 22642, USA
Address: 168 Village St, Eggleston, VA 24086, USA
Address: 4041 Riner Rd, Riner, VA 24149, USA
Address: Chick-N-Little, 401 W Main St, Abingdon, VA 24210, USA
Address: 2511 Colonial Ave, Norfolk, VA 23517, USA
Address: Kuba Kuba, 1601 Park Ave, Richmond, VA 23220, USA
Address: 165 E Main St, Wytheville, VA 24382, USA
Address: 2910 S Crater Rd, Petersburg, VA 23805, USA
Address: Texas Tavern, 114 Church Ave SW, Roanoke, VA 24011, USA
best hole-in-the-wall restaurants in Virginia
September 01, 2020
What is the most popular restaurant in Virginia?
As you can tell from our list of some of the best hole-in-the-wall restaurants in Virginia, there are tons of eateries around here that are considered beloved. However, one of the most popular restaurants in Virginia is the Inn at Little Washington. This five star, double five-diamond award-winning restaurant is a true bucket list experience for foodies around the globe. While the menu options are pricey, rest assured that you'll be eating some of the finest food in Virginia. Looking for something equally impressive with a smaller price tag? Check out Adrift Restaurant along the Virginia Coast.
What are the best little known restaurants in Virginia?
Any of the above hole-in-the-wall restaurants will definitely offer a locals-only vibe, but it's by no means an exhaustive list. Some additional little-known restaurants you'll love include Hanaro Korean Restaurant in Virginia Beach, Grandstaff & Stein in Richmond, the Cellars in Virginia Beach, the Alley Light in Charlottesville, Cilantro Bangladeshi Restaurant in Norfolk, Restaurant Eve in Alexandria, House of Mandi in Arlington, and the Secret Garden Cafe in Occoquan. Learn more about each of these spots by reading our article, These 9 Secret Restaurants In Virginia Are Unforgettable.
Where can I find the best pizza in Virginia?
The unofficial slogan of Virginia might as well be "Virginia is for Pizza Lovers" given the number of delicious pizza restaurants you'll find in Virginia. Plus, there are endless styles to choose from: Chicago-style, New York-style, and Neapolitan. Some of the best pizza in Virginia can be found at any of the following restaurants: Pupatella in Arlington, Crozet Pizza near Charlottesville, Bottom's Up in Richmond, Salerno's in Lexington, and Famous Pizza in Chincoteague. For more information on these delicious spots, you can read all about these must-try pizza joints.
Address: 709 W Broad St, Falls Church, VA 22046, USA
Address: 2401 Ivy Rd, Charlottesville, VA 22901, USA
Address: 5104 Wilson Blvd, Arlington, VA 22205, USA
Address: 4675 John Marshall Hwy, Linden, VA 22642, USA
Address: 168 Village St, Eggleston, VA 24086, USA
Address: 4041 Riner Rd, Riner, VA 24149, USA
Address: Chick-N-Little, 401 W Main St, Abingdon, VA 24210, USA
Address: 2511 Colonial Ave, Norfolk, VA 23517, USA
Address: Kuba Kuba, 1601 Park Ave, Richmond, VA 23220, USA
Address: 165 E Main St, Wytheville, VA 24382, USA
Address: 2910 S Crater Rd, Petersburg, VA 23805, USA
Address: Texas Tavern, 114 Church Ave SW, Roanoke, VA 24011, USA