12 'Hole In The Wall' Restaurants In Virginia That Will Truly Treat Your Tastebuds
When it comes to dining in Virginia, don't be fooled by appearances. In fact, if you weren't specifically looking for the following restaurants, you might easily pass them by. That's what makes the following establishments, which could easily be considered among the best hole in the wall restaurants in Virginia, so special. Once you find yourself in any of the following underrated Virginia restaurants, you won't be disappointed. Here's the inside scoop on lesser-known restaurants in Virginia to try.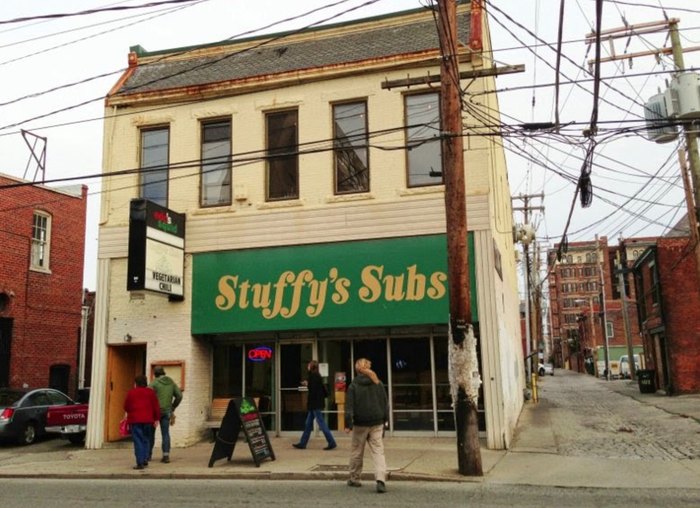 Do you agree that these are some of the best hole in the wall restaurants in Virginia? Be sure to share your thoughts with us, or feel free to add to the list any of your local favorites!
OnlyInYourState may earn compensation through affiliate links in this article.
Address: 411 N Harrison St, Richmond, VA 23220, USA
Address: 612 Norfolk Ave #109, Virginia Beach, VA 23451, USA
Address: 748 Shirley Ave, Norfolk, VA 23517, USA
Address: 3005 Plantation Rd NE, Roanoke, VA 24012, USA
Address: 102 N Railroad Ave, Ashland, VA 23005, USA
Address: 600 Concord Ave, Charlottesville, VA 22903, USA
Address: 219 Burgess Rd, Harrisonburg, VA 22801, USA
Address: 407-409 Cockade Alley, Petersburg, VA 23803, USA
Address: 736 J Clyde Morris Blvd, Newport News, VA 23601, USA
Address: 507 N Royal Ave, Front Royal, VA 22630, USA
Address: Crozet Pizza, 5794 Three Notched Rd, Crozet, VA 22932, USA
Address: 4456 John Tyler Hwy, Williamsburg, VA 23185, USA
Best Hole In The Wall Restaurants In Virginia
July 23, 2020
What are the best hidden gem restaurants in Virginia?
Our list of some of the best hole in the wall restaurants in Virginia is a great place to start, but it's by no means an extensive list of all the hidden gem eateries located here. For more hidden gem restaurants in Virginia, you might want to consider visiting places like the Secret Garden Cafe in Occoquan, Moseberth's Fried Chicken in Portsmouth, Blue Talon Bistro in Williamsburg, Weenie Beenie Sandwich Shop in Arlington, Burger Bar in Bristol, Lakeview Restaurant at Douthat State Park, and Kuba Kuba in Richmond. Need even more inspiration? Check out some of these amazing secret restaurants in Virginia.
Where can I find the best pizza in Virginia?
The unofficial slogan of Virginia might as well be "Virginia is for Pizza Lovers" given the incredible array of pizzerias located throughout the state. In fact, you'll find a style of pizza to suit your palette, whether you prefer New York-style, Neapolitan, wood-fired, deep-dish, or something else altogether. Many folks agree that some of the very best pizza in Virginia can be found at Dough Boy's in Virginia Beach, Tony's New York Pizza in Manassas, 204 Pizza in Virginia Beach, Mary Angela's Pizzeria in Richmond, Pupatella in Arlington, and Crozet Pizza in Crozet. Learn more about why Crozet Pizza is such a beloved pizza spot in Virginia.
What restaurants serve food Virginia is known for?
If you're looking for classic Virginia dining, it's best to head to the coast. That's where you'll find the food that Virginia is perhaps best known for: seafood. Whether you prefer crabs, oysters, crabcakes, or something else entirely, you're bound to find it when you visit a seafood spot in Virginia. Some of these include Chick's Oyster Bar in Virginia Beach, Crab Shack in Newport News, the Great Machipongo Clam Shack in Nassawadox, and Sting-Ray's Restaurant in Cape Charles. Check out some more of Virginia's best seafood restaurants.