14 Spots In Virginia That Will Drop Your Frozen Jaw This Winter
Winter in Virginia is positively magical. Sure, cold weather can tempt us to stay indoors all season long, but we'd be missing out on the chance to enjoy one of the state's most breathtaking seasons. Even in the snow and ice, the Old Dominion offers striking beauty to those inspired to get out and explore it. To get you started, here are 14 places that will be that much more beautiful after a visit from Jack Frost. From the best winter hikes in Virginia to frozen waterfalls, historic sites, and more, this list has a little something for every kind of cold-weather explorer. So, bundle up, and let's get started!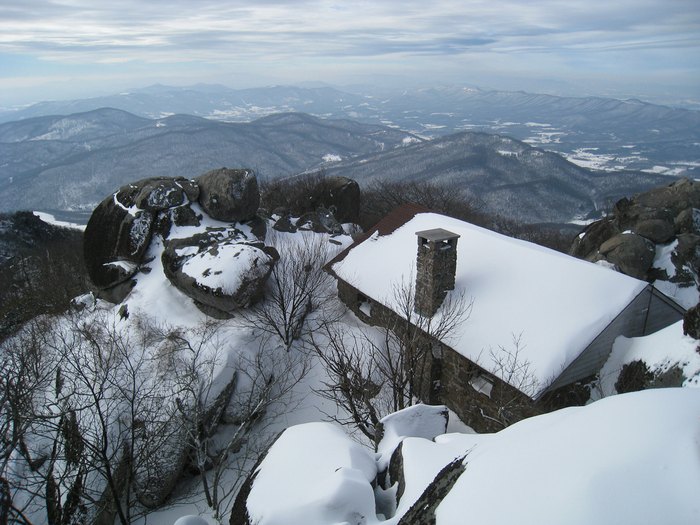 The best part about living in Virginia is that we are not limited by seasons. There is beauty in every part of the year. In fact, winter in Virginia can be the most magical season. If you have favorite places to go where winter only enhances the beauty of the surroundings, such as cold-weather attractions or the best winter hikes in Virginia, we would love to hear what you think are the most beautiful places in Virginia in the comments!
OnlyInYourState may earn compensation through affiliate links in this article.
best winter hikes in Virginia
December 13, 2021
What are some other beautiful winter hikes in Virginia?
Some of our favorite beautiful winter hikes in Virginia include:
Now that you've learned about some incredible winter hikes in Virginia, it's time to expand your horizons even further. The truth is, just about any of Virginia's impressive trails can be enjoyed in the winter season with the proper preparation and planning. That being said, some hikes are even more enjoyable during the cold weather season. Some of our favorite winter trails in Virginia include Point of Rocks in Chester, Fallingwater Trail in Bedford, Bayview Trail at Mason Neck State Park in Lorton, Channel Cat Trail at Bear Creek Lake State Park in Cumberland, the Noland Trail in Newport News, the Chessie Trail in Lexington, and the South River Falls Trail in Stanardsville. Learn more about how you can access and enjoy these hikes when you read our previous article: 7 Cool And Calming Hikes To Take In Virginia To Help You Reflect On The Year Ahead.
What are the best winter attractions in Virginia?
One of the best winter attractions in Virginia is located in McGaheysville, VA. If you're planning to spend winter in Virginia, there's a lot to look forward to. One way to embrace the season is by planning a trip to a winter-friendly resort. Massanutten Resort in McGaheysville is a wonderful option, as it offers breathtaking scenery and endless outdoor adventure. Skiing, snow tubing...the list goes on! Learn more about why a trip to Massanutten Resort belongs at the top of your winter bucket list in Virginia.