13 Wildly Famous Restaurants In Utah That Are Totally Worth The Hullabaloo
Have you ever visited a restaurant based on all its advertising, only to visit and find it less than amazing? A much better way to get restaurant recommendations is by word of mouth. When everyone you know is raving about a place, it's generally worth the hype! Here are some awesome famous Utah restaurants that are pretty well-known…but totally worth all the hullabaloo.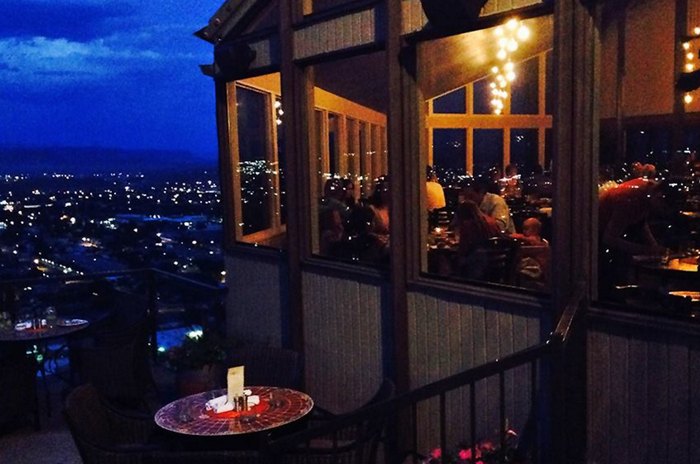 Of course, we can't list ALL of Utah's favorite restaurants in just one article! Which ones do you think we should include next time?
Looking for somewhere to dine with your beloved? Here are our recommendations for the 15 most romantic restaurants in the Beehive State.
OnlyInYourState may earn compensation through affiliate links in this article.
Famous Restaurants in Utah
May 14, 2023
What are some notable, famous restaurants in Utah?
Utah is a wonderful state for fans of the great outdoors... and foodies! Believe it or not, foodies do travel to Utah in hopes of experiencing the best of our restaurants. If you're considering a similar adventure, you'll want to add some of these famous restaurants in UT to your to-do list:  
The Original Iceberg Drive-In – Experience the old days at this awesome drive-in restaurant built in Maverick in 1959. There are a couple of locations, but

this

one is the

original.

 

Lamb's Grill – This awesome spot for steaks, chops, and first dates has been a thing since 1919, and it's been in its current location since the 1930s. Oh, and it's amazing.

 

Mom's Café - This staple in Salina has

also

been around for longer than most of us have, having opened for more than 75 years now.

 
Learn about each of these awesome restaurants in Utah! 
What are some other contenders for the best restaurants in Utah?
Of course, the list of awesome restaurants in Utah is nowhere near made up of only the above places! The list is truly so long that we can't possibly mention everything, but there are other favorites that are worth mentioning, like:  
Dine In A Yurt – This awesome place to eat in Park City is probably one of the most delightful places you'll ever eat, and it's so unique! Literally – dine in a yurt.

 

Five Alls – This is an amazing place for anyone who loves a good Renaissance faire; it's a castle-themed restaurant where you're made to feel like royalty.

 

Prairie Schooner Steak House – Speaking of dining in Utah, this house of steak and chops offers up dining in a covered wagon. Seriously, it's a good time.

 
Learn more about all of these wonderful places to eat in Utah, and then some.  
Are there any other awesome restaurants in Utah worth checking out?
But of course! As we said, the list is too long to name them all here, but here are a couple more amazing restaurants in Utah:  
The Summit, Snowbird Ski Resort – This awesome restaurant is situated at 11,000 feet above sea level, and you can access it via a charming aerial tram ride. Romantic!

 

Angie's – This Logan restaurant is famous for its three-pound banana split sundae. Yes, you read that right: it weighs THREE POUNDS.

 

Tuscany – The interior of this restaurant is as blissful and amazing as the food is. It's a must-try.

 
Learn more about all these bucket-list-worthy restaurants in Utah.