Fans Of The Show Gunsmoke Will Recognize This Abandoned Film Set In Utah
Do you remember the TV show Gunsmoke? For twenty years, Americans tuned in to see Matt Dillon, Festus, Miss Kitty, and Doc dealing with the trials and tribulations of life in the Wild West in Dodge City, Kansas. The show ran from 1955 to 1975, and was so popular that when CBS tried to cancel it in 1967, public outcry convinced the network to change its mind. Though the show was set in Kansas, much of it was actually filmed right here in Kanab, Utah and the abandoned film set is still standing.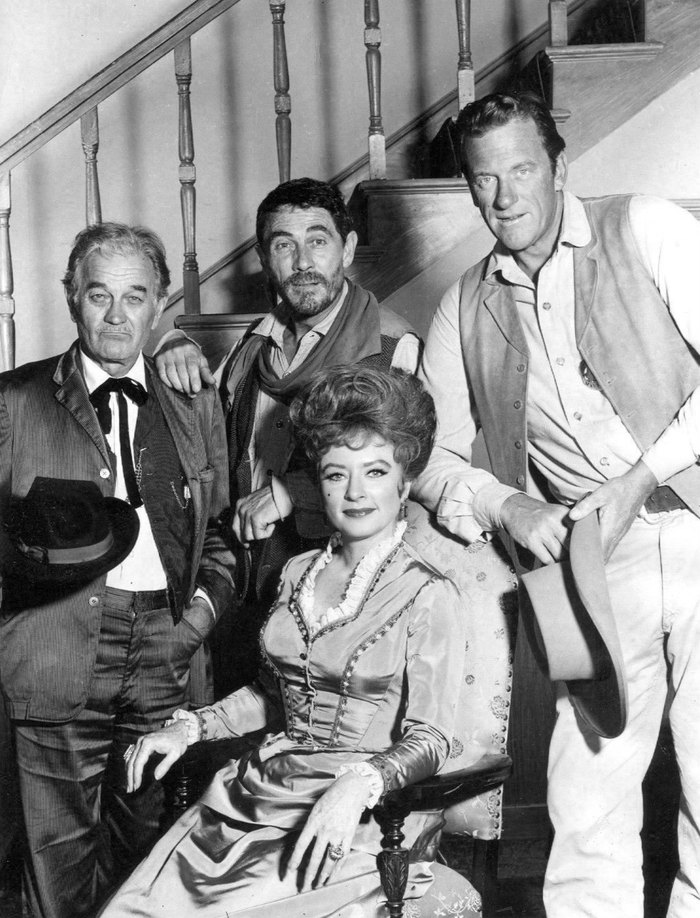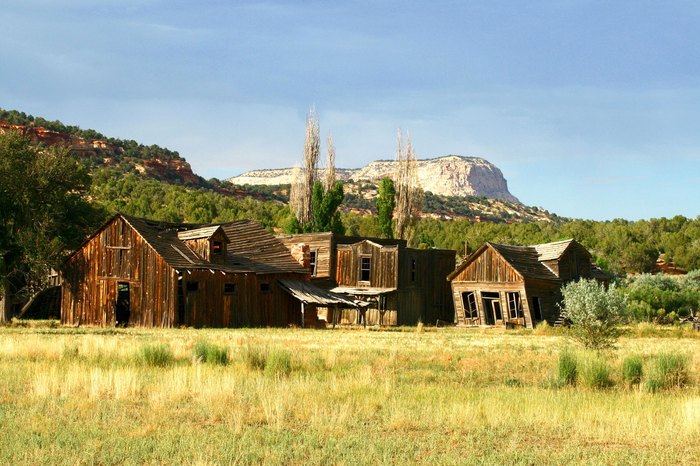 While you definitely should not get close to this film set, it's fun to see photos of it, and if you have a camera with a decent zoom lens (or a pair of binoculars), you can see it from the fence. Have you seen this abandoned "town?" We'd love to see your photos in the comments section below!
Many of the photos in this article were used with permission from photographer Deena Snyder, who submitted them to our Utah Nature Lovers Group. If you enjoy seeing and photographing Utah's beautiful outdoor spaces, join our Facebook Group!
If you're interested in film history, check out these places that were the backdrop for numerous movies in Utah!
Are you looking for other fun things to do in Utah? Then check out this video:
OnlyInYourState may earn compensation through affiliate links in this article.
Address: Kanab, UT 84741, USA
Out and About in Utah
January 30, 2023
Where are there other abandoned places in Utah?
Frisco – Located near Milford, the town was named after the San Francisco Mountains when it was established in 1875.
Latuda – Latuda is a former coal mining town that was founded in 1914 and is reportedly haunted by ghosts to this day.
The Tintic Standard Reduction Mill – Located near Genola, the ruined remnants of this mill which opened in 1029 are etched into a hill almost like a castle.
Learn more about other abandoned places in Utah.
What are some places for weekend trips in Utah?
Moab – One of the most beautiful places in the state, Moab offers a wealth of hiking and biking trails in places like the popular Arches National Park.
Midway Hot Springs – Located in Midway, the springs are found in what is called The Homestead Crater, an underground geothermal hot spring situated in a 55-foot limestone dome.
Salt Lake City – As Utah's capital city, there is plenty to see, do, and enjoy from music to art, dining, recreational activities, and more.
Read more about wonderful weekend trips in Utah options.
What are some fun family activities in Utah?
Bear Lake – A popular vacation spot, recreational activity opportunities here include the beach, an adventure park, boating, swimming, and more.
Soldier Hollow – In the winter, Soldier Hollow is the perfect place to take the family for an exciting holiday sleigh ride.
Hogle Zoo – In addition to the wide array of animals that make their home at the Hogle Zoo, there is also a carousel, train, and Elephant Encounter exhibit, among other highlights.
Learn more about other fun family activities in Utah.