Posted in USA
May 22, 2023
Here Are 17 Iconic, Scenic Road Trips To Experience In The United States
There is little more enticing than the thrill of the open road, and America is well-known for its incredible road trips: Route 66, the Pacific Coast Highway, and the Blue Ridge Parkway. Though the landscapes you'll see along these iconic roads vary, they are among the best road trips in the United States.
Nine of ten OnlyInYourState readers agree that their preferred travel method is by car, according to our 2022 Spring Travel Study, and no matter where you live in the United States (or where you plan to travel), there is an incredible road trip calling your name this year. Carefully curated by our local travel experts who have collectively written more than 3,000 road trip articles across all 50 states, here are 17 of the absolute best road trips in the United States, from winding mountain roads to scenic drives that hug the coastline.
Want to discover more USA road trips? You'll love OnlyInYourState's newest series, On The Road, which explores magnificent routes across America catered to nature lovers, foodies, budget travelers, adventurers, and more.
Cross-Country United States Road Trips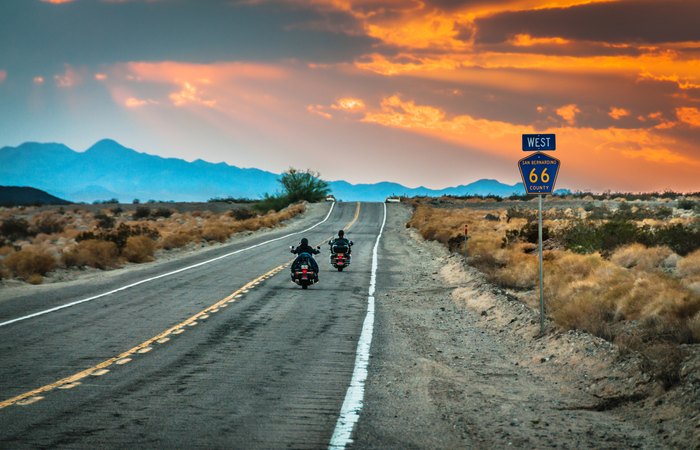 Northeastern United States Road Trips
Southern United States Road Trips
Midwestern United States Road Trips
Northwestern United States Road Trips
Southwestern United States Road Trips
Non-Continental United States Road Trips
No matter where your next American road trip takes you, you must be prepared with all the essentials. Our Ultimate Road Trip Packing List details all our favorite on-the-road essentials, from additions to your car emergency kit to organization gems and fun travel extras. It's the perfect list to take along on the best US road trips.
OnlyInYourState may earn compensation through affiliate links in this article.
Best Road Trips In The United States
March 01, 2023
What is the most beautiful drive in the United States?
In addition to the magnificent road trips listed above, beauty is found along many of America's incredible roads. If you find happiness near the Ocean, there are no better drives than Hawaii's Hana Highway, Florida's U.S. Route 1 from Miami to Key West, and California's Pacific Coast Highway. If you prefer the mountains, you won't want to miss the North Cascades Scenic Drive. Forest lover instead? The Highland Scenic Highway in West Virginia is a must-experience. Truly, there are hundreds of breathtaking, postcard-perfect scenic drives in the United States.
Where is the best place to take a road trip?
There are countless incredible places to take a road trip, no matter where you live in the United States. While you can certainly drive cross-country or fly anywhere and rent a car, if you live on the east coast, there's no route better than Virginia's Skyline Drive, which winds 105 miles through Shenandoah National Park or along the Outer Banks in North Carolina. In the western United States, U.S. Route 191 in Arizona offers incredible windshield views, and the Highway of Waterfalls through Oregon – also known as Highway 138 – is a dream for anyone who loves chasing waterfalls.
What is the best scenic byway U.S. road trip?
One of the best – if not highly underrated – scenic byways in the United States is the Great River Road National Scenic Byway that follows the Mississippi River from its headwaters in Minnesota to where it meets the Gulf of Mexico in Louisiana. Littered with charming small towns and natural wonders, this scenic byway is incomparable.
Administered through the Federal Highway Administration to recognize, protect, and promote the most incredible roads in the United States, there are more than 180 national scenic byways and more than 1,250 state-designated scenic byways scattered across America. To be designated as an All-American Road, a route must exhibit one or more of these six intrinsic qualities – natural, scenic, historic, recreational, cultural, or archaeological – that offer a unique travel experience
Is Route 66 still worth doing?
Route 66 is absolutely worth doing – perhaps more so today than it has ever been before. While the road was officially decommissioned in 1985 and is no longer considered a major roadway, Route 66 became wildly popular after the Pixar movie Cars was released in 2006. States have added new signage and paving along the route, and towns along the route have sprung back to life. Whether you enjoy small towns, chasing sunsets, or exploring the great outdoors, Route 66 deserves a spot on everyone's bucket list.