Posted in USA
February 24, 2022
Here Are The 5 Most Jaw Dropping Hikes In The Entire United States
America is heaven for adventurers. We're truly every explorer's dream playground. Looking for serene forests? Breathtaking mountains? Endless natural wonders? We've got it all. The United States has tons of hiking trails that will lead you to unimaginable places. We're jam-packed with longer hikes that will take up your entire day,but we've also got shorter trails that are easy for anyone to check out. Here are five of the most jaw-dropping, very best hikes in the U.S. that you'll want to check out for yourself, no matter your skill level.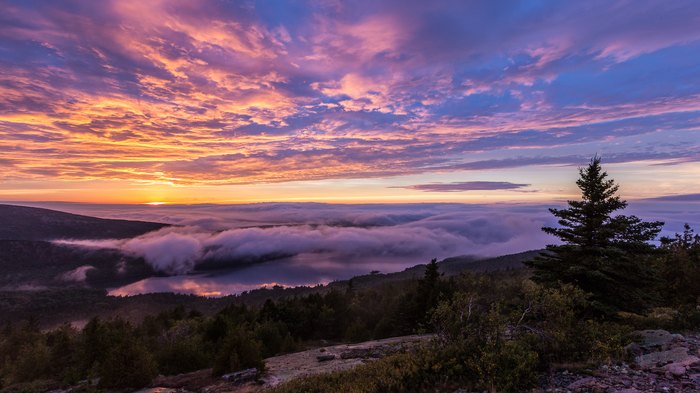 The United States is filled with natural wonders, so of course we didn't have time to name them all! What trail wins your vote for best hike in the U.S.? It's so hard to pick just one favorite!
OnlyInYourState may earn compensation through affiliate links in this article.
Hiking Trails Near Me
March 01, 2022
What are some more of the best hikes in the U.S.?
With our incredible array of scenery and landscape types, there are some absolutely fantastic trails that belong on any list of best hikes in the U.S. Those looking for lifelong bucket list suggestions should check out our list of 50 Best Short and Scenic Hikes. There's one for each state, so you're not likely to check off the whole list quickly, but it'll let you see some of the most amazing sights in the country.
What are some easy hikes in Arizona?
There are tons of difficult trails in Arizona for experienced hikers, but novices shouldn't fret. There are some great easy hikes in Arizona that are suitable for all skill levels.
What are some more scenic hikes in Washington?
Looking for a year-long challenge? Check out this list of 12 scenic hikes in Washington: it's perfect for those looking for one hike to do each month!