The Three Most Enchanting Canyon Hikes You Can Possibly Take In The U.S.
One of the most truly remarkable aspects of the beautiful scenery that fills the American landscape is the presence of canyons. Sure, mountains and coastlines are certainly impressive, don't get us wrong. But the canyon truly adds the element of the surreal to the landscape. There's something so majestic about seeing these massive land formations that have been here since before humans walked the earth. If you're eager to explore some of these fascinating attractions, check out some of these trails. They're among the best hikes in the U.S. and they all feature incredibly beautiful canyons.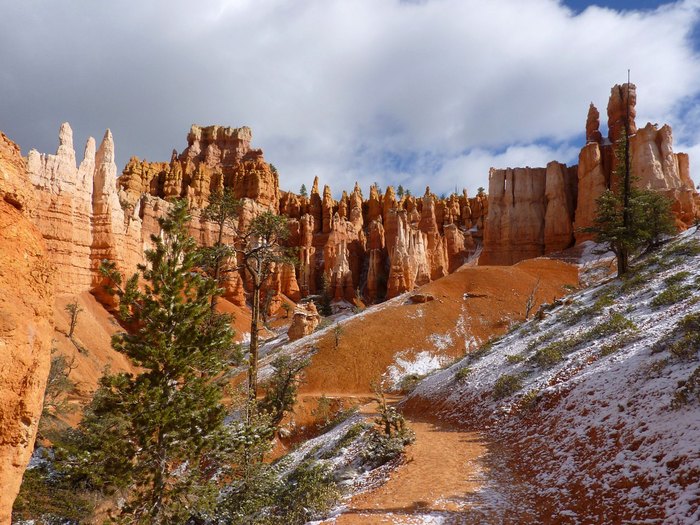 Have you checked out any of these beautiful landmarks, or do you have more suggestions for best hikes in the U.S.? We'd love to hear your suggestions and experiences! Another spot you won't want to miss is The One Jaw Dropping Place In The U.S. That Will Blow You Away.
OnlyInYourState may earn compensation through affiliate links in this article.
More to Explore
Hiking Trails Near Me
What are some more of the best hikes in the U.S.?
In a country as rich and varied in landscape as the United States, we've got so many amazing hikes to check out. If you're looking for waterfall hikes, canyon hikes, forest hikes, desert hikes, or anything else... you can find it somewhere in America. Want short and scenic hikes? We've got them in all 50 states.
What are some scenic hikes in Utah?
The Beehive State is particularly lovely and there are some absolutely marvelous hikes in Utah. Hiking in Utah is one of the best ways to appreciate the natural beauty that the state has to offer. Arches National Park has some of the greatest trails in the southwest, and Bryce Canyon National Park belongs on everyone's bucket list.
What are some easy hikes in Colorado?
Looking for beginner hikes in Colorado? We've got a ton of difficult ones, but there are certainly easier ones as well! Check out these short hikes in Colorado: they're all under five miles, so you won't take up your whole day on the trail!
Related Articles