5 National Parks In America That Every Cyclist Will Love
When it comes to seeing all of America's different National Parks, you'll find that most travelers make their way into these outdoor spaces by car or camper. But if you're into enjoying the outdoors on your bike, then you're probably interested in knowing which of our National Parks have the best bicycle-friendly roadways and adventures worth taking. When the weather is nice and some of our favorite roads are beckoning, it's the perfect time to start planning a trip to one of these breathtaking parks in America! Here are some of the best National Parks to visit in the United States for cyclists: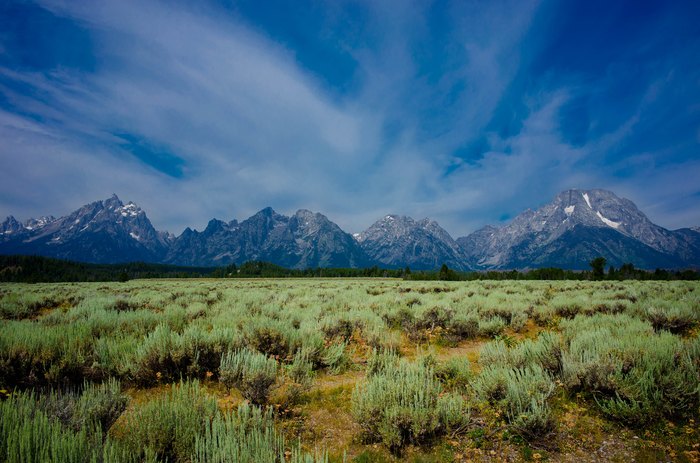 What's your favorite park to go bicycling through in the U.S.? For more outdoor adventures to take around the country, read why You'll Want To Stay At This Extraordinary Eco-Lodge At Least Once In Your Life!
OnlyInYourState may earn compensation through affiliate links in this article. As an Amazon Associate, we earn from qualifying purchases.
More to Explore
National Parks to Visit in the United States
What are some of the best National Parks in the United States?  
The United States has a grand total of 63 National Parks (as of 2021). All of them are pretty amazing in their own ways – after all, they probably wouldn't be designated National Parks if they weren't! Some of the most incredible, sought-after National Parks in the United States to visit include the unforgettable Yellowstone National Park, which is a haven for both landscape lovers and geoscientists. It is a perfect testament to the fierce beauty of the region it's nestled in, and a visit to Yellowstone is sure to be remembered forever. Another incredible option is the breathtaking Glacier National Park, which treats visitors to some of the most outrageously perfect scenery in the world. Yosemite National Park is the crown jewel of California, and Zion National Park in Utah is often framed as the "most beautiful" in the country – though, of course, that's fairly subjective. After all, Grand Canyon National Park is pretty incredible, too! Which National Park in the United States is your favorite? 
What are some of the most scenic hiking trails in the United States?  
With jaw-droppingly incredible National Parks come jaw-droppingly incredible hiking trails, and we feel like it's kind of impossible to mention them all in one go. We do have a few favorites though, which include the amazing Burroughs Mountain Trail at Mount Rainier National Park in Washington. It's nine miles round-trip and features truly incredible views of mountains and glaciers that have been around far longer than us (and will continue to be around long after we've gone). Should you find yourself in Shenandoah National Park, do the Upper Hawksbill Trail. It's a moderate, two-mile round-trip adventure to the highest point in the park with truly epic views of Shenandoah Valley. The Navajo Loop Trail is a must-do for those who love the beauty of the desert (honestly, ALL of Bryce Canyon National Park is amazing). Looking for a challenge? Try Bright Angel Trail, at Grand Canyon National Park. It's 15.3 amazing miles of super-challenging trails. Bring lots of water – you're going to need it.  
Related Articles