Posted in USA
February 16, 2022
The 10 Most Visited National Parks In The U.S. That Will Blow You Away
The National Park Service has certainly seen its fair share of visitors over the years in its 63 parks. In 2016 alone, America's National Parks had a total of 331 million visitors while the grand total in 2017 was 330,882,751! While the 2017 number was slightly lower, although not by much, the NPS reported that people actually spent more time in the parks during 2017 than they did the previous year. In 2020, visitor numbers fell to 237 million but rose again to nearly 300 million in 2021. With numbers as high as these, you're probably feeling curious as to which parks were among the most popular. Keep scrolling to put your curiosity to rest and find out what are some of the most popular national parks to visit in the U.S.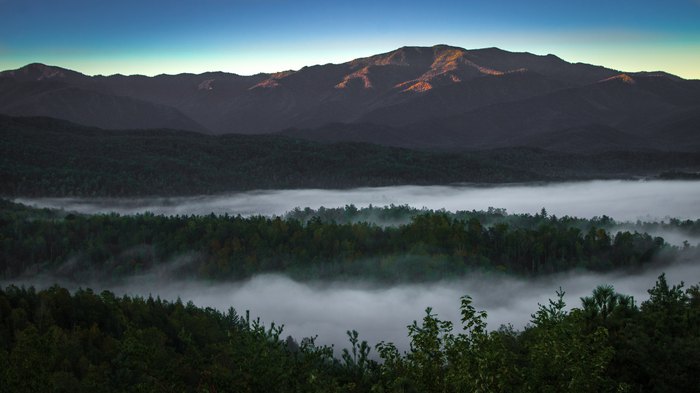 How many of these National Parks to visit in the U.S. have you crossed off of your bucket list? To start planning a trip to one of our favorite places, read about how These Are The Perfect Times To Visit Yellowstone National Park!
OnlyInYourState may earn compensation through affiliate links in this article.
National Parks To Visit In The U.S.
February 21, 2022
What is the most popular national park to visit in the U.S.?
Among the 63 national parks, the Great Smoky Mountains National Park is the most popular and most visited in the country.
What is the longest hiking trail in the U.S.?
The longest trail in the country is the Continental Divide Trail which covers 3,100 miles from the U.S./Canada border to the U.S./Mexico border.
What is the most popular scenic drive in the U.S.?
The Blue Ridge Parkway, a 469-mile drive through the Appalachian Highlands, is the most popular scenic drive in the country. Nearly 15 million people travel along this route annually.