These Are 10 Of The Safest Cities To Live In Texas
When you're planning a big move, the crime rate of your new home is a crucial factor to consider. After all, Texas has so many great small towns to choose from. We did our research using the latest data from Safewise and found that the following 10 cities are the safest places to live in Texas, and any one of them would make a great new home.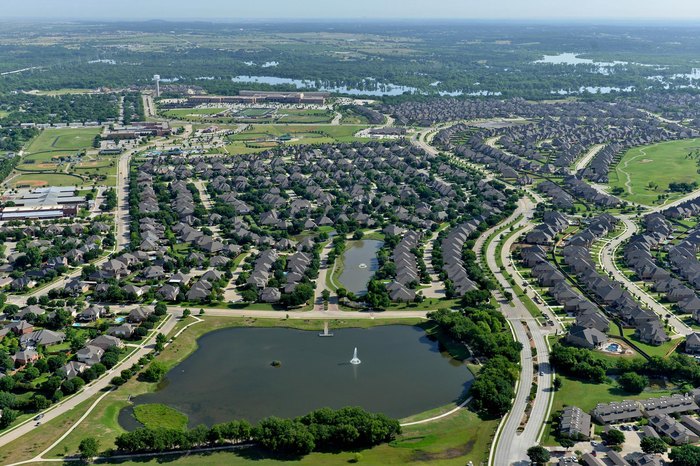 How do you feel about this list? Did your hometown make the cut? Tell us your thoughts in the comments section below, and learn about the best cities in Texas for retirees to settle down.
OnlyInYourState may earn compensation through affiliate links in this article.
The Best Places In Texas
December 29, 2022
What are the most unique attractions in Texas?
The most unique attractions in Texas include:
Cadillac Ranch. Located in Amarillo, this is a collection of spray-painted, half-buried Cadillacs.

The Munster Mansion. This is an exact replica of the mansion from The Munsters TV show and offers tours.

Junction House Restaurant. What is now a restaurant was once a house that was part of the movie, "The Texas Chainsaw Massacre".

Beer Can House. This house in Houston is entirely sided with aluminum beer cans.
Discover more about the most unique attractions in Texas. 
What are some hidden-gem attractions in Texas?
Some of the hidden-gem attractions in Texas include:
Cathedral of Junk. Located in Austin, this is over 60 tons of junk that have been turned into some amazing artistic expressions.

Stonehenge II. This is a two-thirds-sized replica of England's famous Stonehenge which is much more intact than the original.

Waco Mammoth Site. This site is where several mammoths fell in an ancient catastrophe and their fossils can be seen here.

Sometimes Islands. These islands have their name because they only sometimes exist, depending on the water level of Lake Travis.
Learn more about these and other hidden-gem attractions in Texas. 
What are the quietest small towns in Texas?
The quietest small towns in Texas include:
Wimberly. This little town is full of charm and has all kinds of quant shops and boutiques.

Schulenburg. This town is filled with German businesses and has some of the best pecans on earth.

West. This tiny town is full of Czech culture and you can get delicious kolaches at Czech Stop.

Alpine. This lovely town is surrounded by gorgeous mountains and retains a lot of its Old West charm.
Find out more about the quietest small towns in Texas.