10 Small Towns In Texas That Offer Nothing But Peace And Quiet
Close your eyes and picture the first thing that comes to mind when you hear the words "small town." You probably saw a town square with lots of little shops like a general store, a soda fountain, and maybe an antique store. Most likely, you also thought about the friendly locals who seem to get more and more hospitable the smaller the town is. These would all be correct visualizations – especially here in Texas. All of us natives know that the towns that truly represent what we stand for as a state usually don't have more than about 10,000 people. These are some of the best small towns in Texas that deliver that peaceful tranquility without all of the hustle and bustle. Visit one of these charming towns yourself and see first-hand just how nice the residents are and how slow-paced the living is.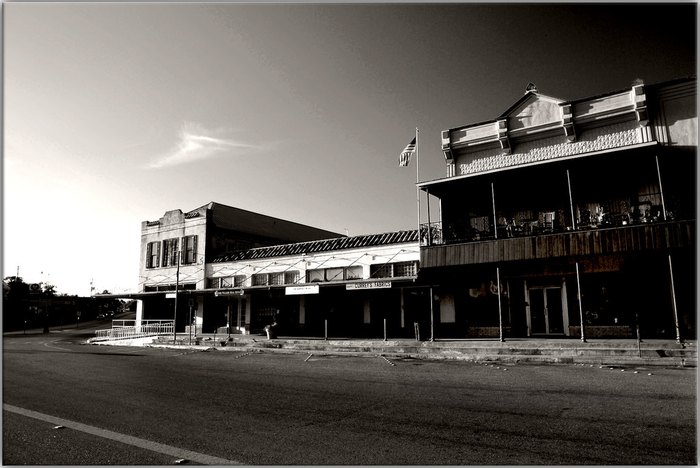 Which of these towns is your favorite and why? What are some other peaceful, quiet small towns in Texas?
OnlyInYourState may earn compensation through affiliate links in this article.
Small Towns In Texas
September 15, 2022
Which town in Texas has the best restaurants?
Texas has one of the best culinary scenes in the country, making it a foodie's paradise. BBQ is one of the most signature foods you'll come across while in the Lone Star State, and when you're ready to roll up your sleeves and dig in, Lockhart is the place to be. This small town in Texas is home to several BBQ restaurants, each one better than the next. If you're looking for more variety, Addison, Texas has a little bit of everything. With nearly 200 restaurants packed into four square miles, you'll find everything from hearty southern comfort food to fancy steakhouses. 
What are the friendliest towns in Texas?
Generally speaking, most of the towns you find in Texas are full of friendly folks that will welcome you with open arms. Some Texas towns have earned a reputation for how friendly they are, like Boerne, Texas. Located just outside of San Antonio, this Hill Country town has a population that hovers around 10,000, the perfect blend between big city and tiny town. Not only does Boerne offer a charming Main Street with locally-owned shops and restaurants, but the town appeals to nature lovers too. Be sure to check out the Cave Without A Name and the Cascade Caverns, two famous caverns in Boerne.
What is the most naturally beautiful town in Texas?
With the Blanco River flowing right through the town and beautiful mountain views, it's easy to see why Wimberley is the most naturally beautiful town in Texas. The town is home to one of the most popular swimming holes in Texas, Jacob's Well. During the warm summer months, this scenic spot attracts locals from all over looking to cool down on a hot summer day. If you're looking for breathtaking mountain scenery, look no further than the West Texas town of Alpine. What this tiny town in Texas lacks in size, it makes up for with endless mountain views, since it's surrounded by the Big Bend mountains.