Discover Hidden Gems On These 15 Unique Tennessee Day Trips
Tennessee is an absolute gold mine of adventure — and some of the very best places you can visit are a little off-the-beaten path. Everyone knows about the state's usual suspects (Smoky Mountains, we're looking at you!), but here at Only In Your State, we like to take the road less traveled. Discover hidden gems on these 15 unique Tennessee day trips — just prepare to be blown away!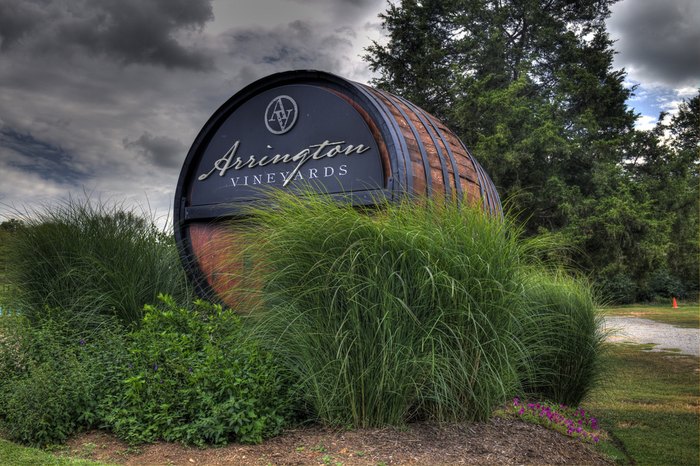 Alright, Tennesseans – what do you think of these unique Tennessee day trips? Did we miss any must-visit spots? Let us know in the comments below! And if this list has ignited your sense of wonder and curiosity, we know you'll love exploring these seven amazing caves in Tennessee.
Address: Arrington Vineyards, 6211 Patton Rd, Arrington, TN 37014, USA
Address: Birdsong Resort Cir, Tennessee 38320, USA
Address: 622 W Sugar Creek Rd, McEwen, TN 37101, USA
Address: Franklin, TN, USA
Address: Fall Creek Falls, Tennessee 37367, USA
Address: Lookout Mountain, TN 37350, USA
Address: Dover, TN 37058, USA
Address: Leipers Fork, TN 37064, USA
Address: Reelfoot Lake State Park, 2595 Highway 21 East, Tiptonville, TN 38079, USA
Address: Natchez Trace Rd, Tennessee 37064, USA
Address: Memphis, TN, USA
Address: Meeman-Shelby Forest State Park, 910 Riddick Rd, Millington, TN 38053, USA
Address: Foster Falls, Tennessee 37374, USA
Address: The Lost Sea Adventure, 140 Lost Sea Rd, Sweetwater, TN 37874, USA
Unique Tennessee Day Trips
February 14, 2021
What's the most beautiful place in Tennessee?
So Tennessee is gorgeous — stunning, in fact! And The Great Smoky Mountains National Park is known across the United States for its beautiful views and the moody blanket of mist that falls over its peaks in the early morning. It's the most popular national park in the nation — and remains one of the most beautiful places in the south. In Tennessee, however, the Great Smoky Mountains claimed the title as *the* most beautiful place in the Volunteer State — and we do not disagree!
What's a hidden gem in Tennessee that even the most in-the-know Tennessean might not know about?
We just love sharing hidden gems around here — and a secret trail recently popped up on our radar that surprised even us! Dubbed, appropriately, "The Top Secret Trail," this Tennessee treasure literally leads to some of the most amazing places in the state. You have to check it out!
What's a short day trip in Tennessee — like, one-tank-of-gas short?
If you're short on time — or fuel — you can still take some pretty epic day trips in Tennessee. Here's a fun roundup of one-tank trips that will lead to you some of the coolest places in the state. The catch? You'll start in Nashville! (Which, is a totally worth-it day trip in and of itself.) Happy travels!
Address: Arrington Vineyards, 6211 Patton Rd, Arrington, TN 37014, USA
Address: Birdsong Resort Cir, Tennessee 38320, USA
Address: 622 W Sugar Creek Rd, McEwen, TN 37101, USA
Address: Franklin, TN, USA
Address: Fall Creek Falls, Tennessee 37367, USA
Address: Lookout Mountain, TN 37350, USA
Address: Dover, TN 37058, USA
Address: Leipers Fork, TN 37064, USA
Address: Reelfoot Lake State Park, 2595 Highway 21 East, Tiptonville, TN 38079, USA
Address: Natchez Trace Rd, Tennessee 37064, USA
Address: Memphis, TN, USA
Address: Meeman-Shelby Forest State Park, 910 Riddick Rd, Millington, TN 38053, USA
Address: Foster Falls, Tennessee 37374, USA
Address: The Lost Sea Adventure, 140 Lost Sea Rd, Sweetwater, TN 37874, USA