The 15 Very Best Day Trips You Can Possibly Take In Tennessee
Every once in a while we get the urge to get outta town, and that means we're researching solid day trips with the best of 'em. If you're anything like us, you've likely researched "day trips near me in Tennessee" more than a handful of times. Lucky for y'all – you have us. And we did all the grunt work for you. Check out these awesome day trips in Tennessee, each one fun and quirky in its own way. Ready to start exploring?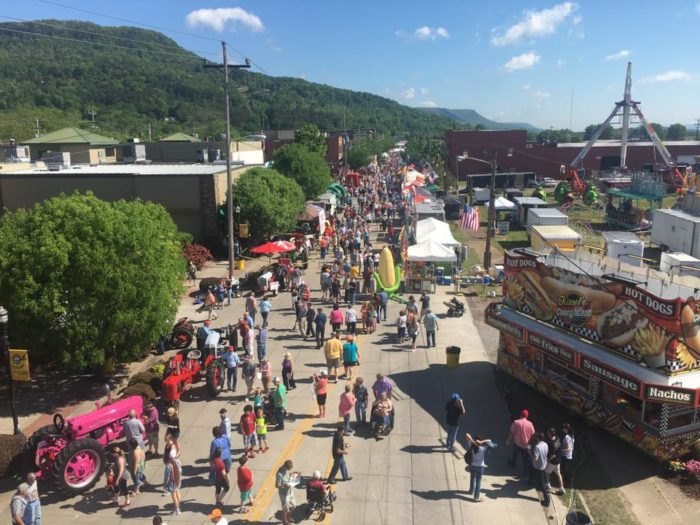 The next time you research "day trips near me in Tennessee," we hope this handy list comes to mind. Are there any other day trips in the Volunteer State that you would add to the list? If so, be sure to share them with us in the comments below — we'd love to hear from you!
Can you guess the 11 Strange Habits Every Tennessean Will Defend To The Death?
OnlyInYourState may earn compensation through affiliate links in this article.
day trips near me in Tennessee
September 21, 2021
What are some other day trips to take in Tennessee?
There's just so much to do in Tennessee, so what better a way to get out and explore than embarking on an unforgettable road trip? We've outlined some of the best day trips in Tennessee in the article above, but we've got a few more recommendations for you to consider. If you live near Nashville and have asked yourself, "what are some incredible day trips near me in Tennessee?" these destinations were hand-picked with you in mind! Some of these places include the Land Between The Lakes, Rock City, Sewanee, the National Cornbread Festival, Shiloh National Battlefield, RC Cola and Moon Pie Festival, Smithville Fiddlers' Jamboree, the Lost Sea, Burgess Falls, Bell Witch Cave, Natchez Trace Parkway, and Franklin. Learn more about these fantastic day trips near Nashville.
What are some fun things to do in Tennessee?
From outdoor attractions to mouthwatering places to eat, unique accommodations, and downright quirky roadside attractions, there's no denying that Tennessee is a fun place to live (or visit!) Need proof of this? Look no further than the following destinations: I Dream Of Weenie, the town of Columbia (known as the brewery capital of Tennessee), a cheese road trip, Hiwassee Ocoee Scenic River State Park, Tellico Plains, Miller's Grocery, Graceland, Big Ridge State Park, Hatcher's Dairy Farm, Litton's, the Grilled Cheeserie, and the Southern Belle Riverboat. How many of these fun things to do in Tennessee would you consider trying?
What are some of the best outdoor attractions in Tennessee?
The Volunteer State is an outdoor enthusiast's paradise. With flowing rivers, dense forests, mountains, and lakes, there's just no shortage of ways to spend time in the great outdoors. Some of our favorite outdoor attractions in Tennessee include Clingman's Dome (the highest point in Tennessee), the Natchez Trace, the Ocoee River, Lookout Mountain, Foster Falls, Cummins Falls, Lost Creek Cave, and Watauga Lake. How many of these incredible natural wonders in Tennessee have you experienced?