Explore The Best Of Lookout Mountain On This Scenic Day Trip That Spans Two States: Georgia And Tennessee
Nestled near the vibrant city of Chattanooga, Tennessee, Lookout Mountain is famous as the site of the "Battle Above the Clouds" during the American Civil War in 1863. Today, the mountain is home to a charming little community and three incredible attractions that make for a one-of-a-kind day trip the entire family will enjoy. 
Though I grew up in the relatively flat state of Minnesota, I spent several years of my adult life living in Hawaii and learned that there is little better than being in the mountains (of course, I also discovered a love for the ocean, but that isn't relevant here). So, when my husband and I were looking into visiting family in northern Alabama for the holidays this year, we jumped at the opportunity to explore the Smoky Mountains. While we loved gallivanting around Knoxville, Gatlinburg, and even Asheville during our trip, Lookout Mountain in Tennessee and Georgia truly took us by surprise.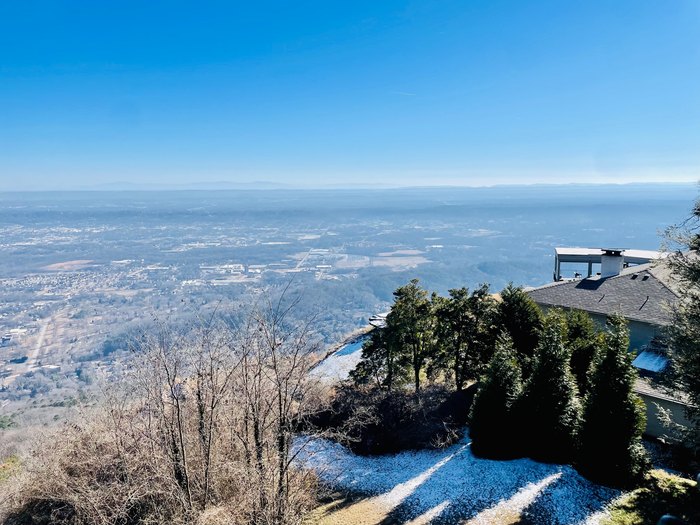 This day trip to Chattanooga's Lookout Mountain truly had it all: incredible views, dazzling lights, a train ride, an underground world, and not one but two waterfalls. Have you ever been to Chattanooga? Did you experience Lookout Mountain during your travels? Tell us about your experience in the comments.
To discover more incredible boots-on-the-ground adventures across America from our team of local travel experts, check out all of the articles in OnlyInYourState's Everyday Explorers series. What destinations would you like to see featured next on OnlyInYourState's Everyday Explorers? Tell us where we should go on our nominations page.
OnlyInYourState may earn compensation through affiliate links in this article.
Address: Lookout Mountain Incline Railway, 3917 St Elmo Ave, Chattanooga, TN 37409, USA
Address: Rock City, Lookout Mountain, GA 30750, USA
Address: Ruby Falls, Chattanooga, TN 37409, USA