These 5 Amazing Spots Near Nashville Are Perfect To Go Fishing
If you're a fan of fishing in Tennessee, then we've got a couple of really solid spots here in Nashville for you to hit up over the weekend for a great bit of time out fishing. We have a great mix of lakes and rivers, sweet spaces for your kids that are just as visually stunning for adults. If you're ready for a quick bite of Nashville prime time fishin', we have it for you! Here are a few of our favorite spots for fishing in Nashville: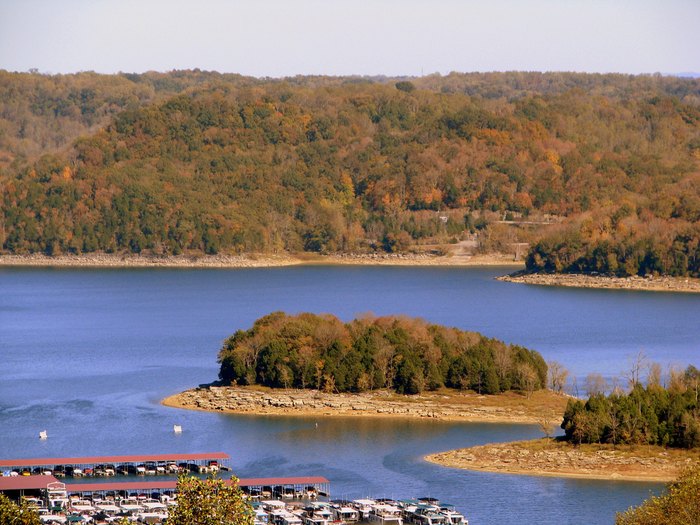 How many have you visited? We want to go to them all! Tell us all about your picks for the best lakes in Tennessee in the comments!
OnlyInYourState may earn compensation through affiliate links in this article.
Fishing In Nashville
June 10, 2022
What kinds of Nashville fishing tours are there?  
Nashville is a great place for folks who enjoy fishing. It's a remarkably popular destination for fishing, and there are plenty of Nashville fishing tours that hope to take you on the fishing adventure of a lifetime. There are so many fishing tours in Nashville that we can't mention every last one of them in this short paragraph, but some of the highest-rated tours include the legendary Nashville Fishing Charters with Billy Flatt, which is by far the area's most-beloved fishing tour. Other notable fishing charters in Nashville include Music City Fishing Charter, Brian Carper's Fishing Guide Service, and many more! So, to answer the question: lots. There are lots of Nashville fishing tours out there.  
What are the best places to fish in Nashville?  
So, given that Nashville is one of the best places in the US for fishing, what are the best places to catch some fish? Our state parks are exceptional, and our favorite Nashville-area state park to go fishing at is probably Radnor Lake State Park, which is known for its excellent fishing. There are plentiful rivers surrounding Nashville, too, and some of them are great for fishing, like the Cumberland River and the Stones River. Our lakes are wonderful, too! Check out Old Hickory Lake while you're out.  
What kinds of fish are native to the Nashville area?  
Tennessee has a wonderfully diverse list of fish native to the area; some have been so enormous that they set local records! Among the most commonly sought-after fish in the Nashville area are striped bass, trout, and sturgeon. Other Nashville-native fishes include the channel catfish, flathead catfish, black crappie, and stripers. The largest blue catfish ever caught in Tennessee weighed an incredible 112 pounds! Unfortunately, there are also less-than-welcome species around, like the invasive carp, which don't belong here and greatly impact the natural environment, harming native species much more than you might expect.