10 Scenic Hikes Under 5 Miles Everyone In Southern California Should Take
Sometimes you just need a short hike to stretch your legs and get outside for some fresh air without having to scale an entire mountain or spend a whole day out on a trail. Thanks to the beauty of local topography, there are quite a few easy hikes in SoCal that are bound to provide the adventurous, outdoorsy experience you're looking for. We'd actually argue they just might be some of the best in the state! Here are 10 hikes in Southern California that will do the trick. They're all under 5 miles and they all provide incredible access to nature that will completely refresh your spirit. Some are super easy and others will get you huffing and puffing in no time. Ready for some outdoor exercise? Let's go on a hike!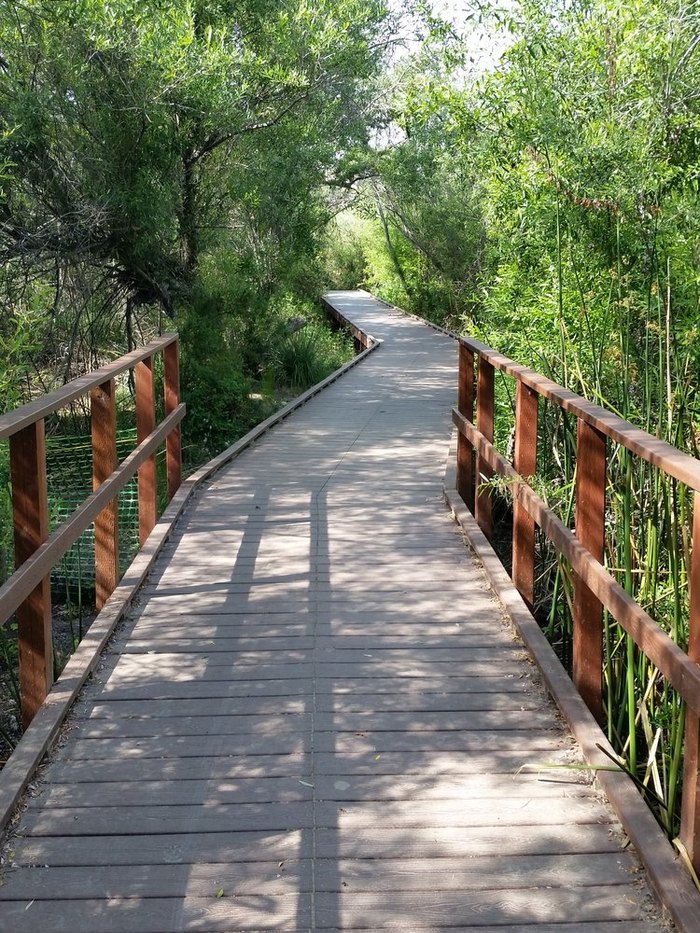 Don't these hikes in SoCal look gorgeous? I'm grabbing my backpack right now and heading out on the trail. How about you? Let us know which of these scenic hikes in SoCal is your favorite below!
Looking for another iconic hike in SoCal? Check out this neat hike through a handmade tunnel! 
OnlyInYourState may earn compensation through affiliate links in this article.
Address: Calavera Lake, Carlsbad, CA 92010, USA
Address: Paradise Falls, 928 West Avenida De Los Arboles, Wildwood Regional Park, Thousand Oaks, CA 91360, USA
Address: El Dorado Nature Center, 7550 E Spring St, Long Beach, CA 90815, USA
Address: Hummingbird Trail, Simi Valley, CA 93063, USA
Address: 4442 Carbon Canyon Rd, Brea, CA 92823, USA
Address: Switzer Falls Trail, 701 Angeles Crest Hwy, Tujunga, CA 91042, USA
Address: Oak Oasis Rd, Lakeside, CA 92040, USA
Address: Torrey Pines State Beach, California, USA
Address: 25225 CA-243, Idyllwild-Pine Cove, CA 92549, USA
Address: Bayside Trail, San Diego, CA 92106, USA
scenic hikes in SoCal
June 05, 2020
What's the most beautiful hike in Southern California? 
Southern California is such a beautiful facet of the nation that's it's purely impossible to find the MOST beautiful hike in the region. From the seascapes to the dry eastern deserts, the Golden State knows how to serve up a beautiful, natural punch. The hike to the Hollywood Sign in Los Angeles is one of the most popular, due to its sweeping views of the valley below and iconic location atop the Hollywood Hills. Head to the Devil's Punchbowl near Pearblossom if you're looking for natural rock formations that jut up from the ground, formed by the movement of the Earth's tectonic plates eons ago. Mt. Baldy is a perfect hike if you'd like to travel upwards and onwards, with 8-miles that will take you over 4,000 feet in elevation.
What are the top trails in Southern California to add to my bucket list?
Barker Dam in Joshua Tree remains one of the most popular trails in the SoCal region, and rightly so. The natural rock formations and eerie, quiet desert space makes for an unforgettable trek. The 5-mile hike to the Bridge to Nowhere is also an iconic hike that's both historic and fascinating. Looking for something that you can only ever find in SoCal? Head to Potato Chip Rock right outside of San Diego, a trek that will take you to Mount Woodson and take you right by a potato chip-esque curve on one of the rocks along the trail. There's truly nothing like it! Perhaps one of the strangest trails to hike is found 20 minutes from LA, at Murphy Ranch. Once an old Nazi camp situated in the Pacific Palisades, you'll find heaps of urban decay and eerie history.
How many state parks are in Southern California?
There are thirteen state parks in Southern California. They range from the lakeside beauty found at Cuyamaca State Park to the protected beach front at El Capitan Beach State Park. The Bolsa Chica Beach State Park is popular for surfing and fishing, and the famed Border Field State Park is located right on the US/Mexico border. How incredible!