Ojai Is Allegedly One Of Southern California's Most Haunted Small Towns
Ojai is a destination known for its artsy vibe. The town is located in Ventura County of Southern California. There's plenty to do including hiking, lots of boutique shops to visit, and lovely hotels to stay in. Visitors may not be aware that it's also one of Southern California's most haunted small towns. If you're in search of haunted places in Ventura County, read on for examples of places that make this small town haunted.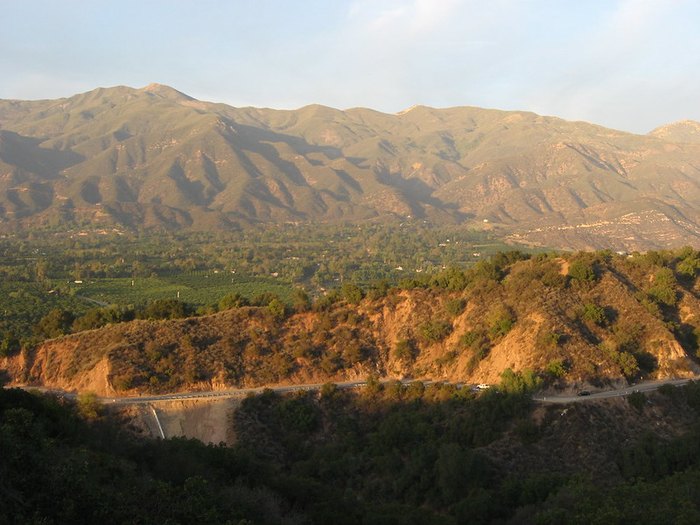 To plan your trip to Ojai, visit the City of Ojai website. You may just see or experience something otherworldly!
Have you ever been to Ojai? If so, did you encounter anything paranormal? What is another one of Southern California's most haunted small towns? Tell us your thoughts in the comments!
OnlyInYourState may earn compensation through affiliate links in this article. As an Amazon Associate, we earn from qualifying purchases.
More to Explore
Haunted Places in Southern California
Are there any haunted restaurants or bars in SoCal?
Did you know there are haunted restaurants in SoCal? One of the most notorious is Beetle House in Los Angeles, where it's Halloween all year long. This fantastically freaky restaurant draws inspiration from the iconic 1980s film, Beetlejuice, with spooky décor everywhere you look. Even the food has been given a frightening makeover - if you order a steak, it comes with a "blood"-soaked meat cleaver stuck inside! If you're looking to have a scary good time, make plans to visit this hauntingly fun restaurant in SoCal. You may or may not see an actual ghost, but there are plenty of thrills and chills to go around.
What are the creepiest cemeteries in SoCal?
Ojai Cemetery isn't the only spooky graveyard in our neck of the woods. One of the creepiest cemeteries in SoCal is El Campo Santo Cemetery, located in San Diego. Founded way back in 1849, this historic cemetery is one of the oldest in the state, so it only makes sense that it would have a few ghost stories to tell. Unfortunately, some of the graves were paved over to build new roads - an action that caused the dead to feel (rightfully) disrespected. It's said that the spirits of those who were so carelessly disregarded haunt the cemetery to this day...
Are there any haunted hotels in SoCal?
Just as there are haunted restaurants and cemeteries, there are also haunted hotels in SoCal. Perhaps the most infamous is the Padre Hotel, a downtown Bakersfield landmark dating to 1928. This luxury 112-room hotel has undergone extensive renovations, but nothing can erase its haunted history. It's said that a number of deaths have occurred on the property, including several caused by a tragic fire on the seventh floor, as well as a few suicides. While none of these claims can be corroborated, many guests have reported experiencing paranormal activity during their stay. Maybe you'll be one of them...
Related Articles
Explore Southern California
Featured Addresses