9 Charming Old Town Districts In Southern California Perfect For A Leisurely Stroll
There's something magical about the history of an old town, especially when its original character has been preserved and restored back to its original charm. Southern California has several of these charming old town districts that capture the flavor of the past while still being fully rooted in the present. These are the most popular old town districts in Southern California, but we know there's more!
Here are nine old town districts we can't help but adore. The perfect combination of vintage and modern is what you'll find in each of these locations. Do you have a favorite on this list? Are there any that you've never heard of? Read on and find out!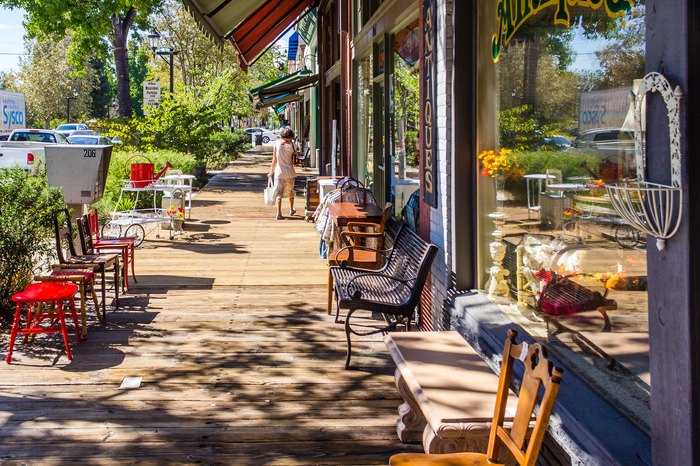 What a perfect side of SoCal! What's your favorite Old Town destination? My personal favorite is Montrose. I can't get enough of that delightful stretch of town. Have you been to all of these old town districts in Southern California? What did you think? Let us now in the comments below!
If you're looking for some more fun historical places, be sure to check out these 8 Retro Places In Southern California That Will Take You Back In Time.
OnlyInYourState may earn compensation through affiliate links in this article.
Address: San Dimas, CA, USA
Address: Monrovia, CA, USA
Address: Old Towne, Orange, CA 92866, USA
Address: Old town Temecula, 33475 La Serena Way, Temecula, CA 92591, USA
Address: Old Pasadena, Pasadena, CA, USA
Address: Santa Ana, CA, USA
Address: Old Town, San Diego, CA, USA
Address: Olvera St, Los Angeles, CA 90012, USA
Address: Montrose, La Crescenta-Montrose, CA, USA
Old Town Districts In Southern California
February 10, 2021
Does California have a lot of historical places?
There are 146 historical landmarks in the state of California! The state is huge, and there's a rich cultural history here. There's plenty to see and do if you love history and you want to learn more about California's past.
How long has California been a state?
California became a state in 1850. The state has a long, diverse history. In fact, the very first city in the state was Sacramento, and it was established just months after statehood in February of 1850.
What's the smallest town in California?
In terms of population, the smallest town in California is Vernon, with just 112 people. The smallest city by land area is Amador City at just 0.31 square miles. While most people think of Southern California as a place brimming with beaches and tanned Californians, there are actually quite a few small towns that fly under the radar! Here are 11 of SoCal's tiniest towns that are worth checking out.