Here Are 11 Of Southern California's Tiniest Towns That Are Always Worth A Visit
When most people think of Southern California, the first things that come to mind are the plentiful sandy beaches, the endless blue skies, and the warm summer days that seem to stretch on throughout the entire year. There's one thing, though, that many people overlook when it comes to Southern California, and that is the charm of our many small towns nestled throughout our part of the state. Here are 11 of our favorite tiniest towns in Southern California. Which small town tops your list of must-visit places here in SoCal?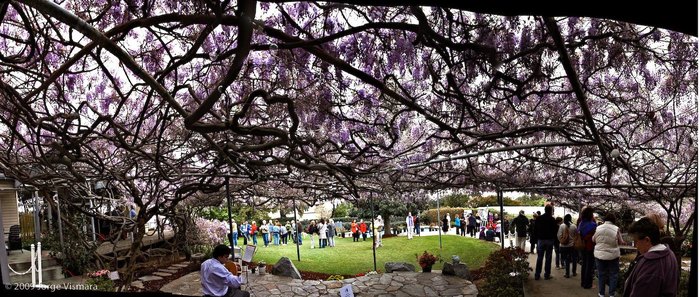 Do you have a favorite small town on the list? Did we leave any out that you think should be listed? Let us know in the comments what small town in SoCal you love to visit most.
OnlyInYourState may earn compensation through affiliate links in this article.
Address: Sierra Madre, CA 91024, USA
Address: Julian, CA 92036, USA
Address: Forest Falls, CA 92339, USA
Address: San Dimas, CA, USA
Address: Oak Glen, CA 92399, USA
Address: Pine Valley, CA 91962, USA
Address: Trabuco Canyon, CA, USA
Address: Avalon, CA 90704, USA
Address: San Juan Capistrano, CA, USA
Address: Running Springs, CA, USA
Address: Wrightwood, CA, USA
tiniest towns in Southern California
February 28, 2021
What's the most beautiful hike in Southern California?
It's easy to find a stunning hike in Southern California, and some of our favorites range from easy to challenging. Take a quiet seaside hike along Treasure Island Beach in Laguna for an easy stroll along tidepools and cliffs, or tackle a more challenging canyon hike up to the Top Of The World at Alta Laguna Park. The climb to Potato Chip Rock in Poway is among the most famous hikes in California, and the Bridge to Nowhere in Angeles National Forest is also famous. Tackle a day hike or section hike along the Pacific Crest Trail for stunning views and an unforgettable experience.
What are the most popular foods in Southern California?
Our coastal state is known for the best California Roll sushi around, thanks to our fresh avocados and seaside location. Citrus is also popular in almost every form here - I mean, we're home to Orange County, after all! Of course, no visit to SoCal is complete without a stop at In-N-Out, right? And you can find some of the most delicious Mexican food in the state down here, close to the border. Dining in Southern California is truly a treat.
Where can I find more of the best photos of Southern California?
If you're looking for pictures of the state's natural beauty, read 10 Magnificent Photos Of Southern California That Prove This Slice Of Paradise Is Truly The Most Stunning Place On Earth. For a glimpse back in time, check out These 11 Photos Of Southern California From The Early 1900s Are Beyond Fascinating, and to see the documentation of one of our worst natural disasters, read These 9 Photos From Southern California's Massive 1933 Earthquake Will Make Your Jaw Drop.