8 Restaurants You Have To Visit In South Dakota Before You Die
These are the best of the best restaurants in South Dakota. If there is one thing that South Dakota does right (aside from producing good people and amazing landmarks, of course), it is food. From chislic to Indian tacos to mouthwatering buffalo burgers and walleye, there is no shortage of good food to try at all the restaurants in South Dakota. If you are looking for the crème de la crème, however, we suggest checking out what may just be the 8 best restaurants in South Dakota.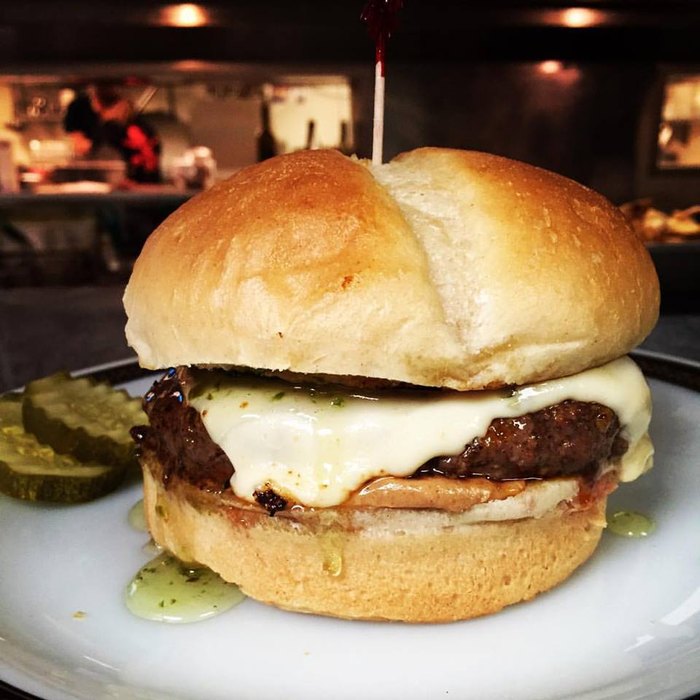 Quick Hits: Best Restaurants in South Dakota
By Annie Sandmeier
What are the best foodie cities and towns in South Dakota? Are you looking for the best places to eat in South Dakota? You have come to the right place! While South Dakota may not be considered by some to be a foodie state, it really is, especially in towns like Sioux Falls, Rapid City, and Pierre. These cities all specialize in different kinds of food like steaks and burgers, German cuisine, seafood, and even vegan.
What are the best family friendly restaurants in South Dakota? Are you checking off your South Dakota dining bucket list with kids in tow? If so, we recommend starting at the iconic Wall Drug, which not only has several kid-friendly restaurants, but plenty of things to see, touch, and climb. Next up, visit the 50's Train Diner, which is housed inside an old – you guessed it! – train car, and serves childhood favorites like homemade cinnamon rolls, burgers, and ice cream. Finally, we recommend taking the family to Bobkat's Purple Pie Place; one of the most colorful restaurants in SoDak that serves not only homemade desserts, but a huge selection of made-from-scratch entrees.
What food is South Dakota known for? Pennsylvania is known for its Philly Cheesesteaks, New York for its pizza, and Colorado for its green chile, so just what is South Dakota known for? Thanks to our rich Native American and German ancestry, we are known for lots of fresh meat dishes, but also European favorites like kolach, kuchen, and bierocks.
What are the best restaurants in Sioux Falls? If you want the most bang for your buck and a city with the most restaurants to eat at in South Dakota before you die, our largest city is the place to go! The next time you visit Sioux Falls, make sure to check out MacKenzie River Pizza (which specializes in yummy pizza, of course), the retro Philips Avenue Diner (old-school burgers and sandwiches, anyone?), Sickies Garage Burgers & Brews (arguably the best sports bar in SoDak), and Crave American Kitchen (sushi, sandwiches, and flatbreads).
These phenomenal restaurants are ones you must visit in South Dakota. Start planning your trip now because you do not want to miss out on these fantastic flavors. Did we miss any other restaurants to eat at in South Dakota before you die? Let us know in the comments! For other delicious food, click on This Colonial Restaurant In South Dakota Serves Up Comfort Food Better Than Grandma's.
OnlyInYourState may earn compensation through affiliate links in this article.
Related Articles