13 Diners, Drive-Ins, And Dives In South Carolina That Will Delight Your Tastebuds
Whether your usual preference is for a "fancy" restaurant complete with tablecloths and cloth napkins, or you prefer a down-home kind of place that reminds you of your mother's kitchen, you can certainly find whatever your heart (and stomach) desires in the Palmetto State. South Carolina is home to a countless number of fabulous restaurants ranging from one end of the "fancy" spectrum to the other. Here are 13 of the best South Carolina diners, drive-ins, and dives that will send your tastebuds reeling and your tummy into euphoria.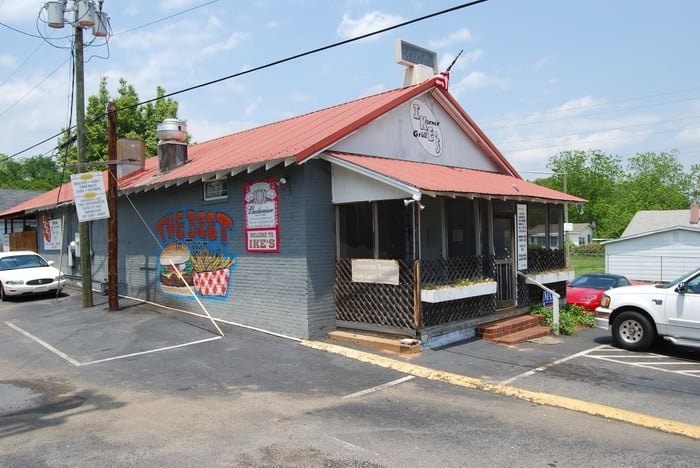 Have you tried any of these unassuming restaurants in South Carolina? Or do you have other favorite diners, drive-ins, and dives? Add them in our comments for others to see! Interested in a more upscale place? The Oldest Restaurant In South Carolina Has A Truly Remarkable History.
OnlyInYourState may earn compensation through affiliate links in this article.
Address: 104 Archer Rd, Spartanburg, SC 29303, USA
Address: 511 Chester Ave, Great Falls, SC 29055, USA
Address: 9905 US-17 BUS, Myrtle Beach, SC 29572, USA
Address: 32 S Church St, Summerton, SC 29148, USA
Address: 16 Blake St, Charleston, SC 29403, USA
Address: 255 John B White Sr Blvd, Spartanburg, SC 29306, USA
Address: 618 West Ave, North Augusta, SC 29841, USA
Address: 3624 E Palmetto St, Florence, SC 29506, USA
Address: 1012 Market St, Camden, SC 29020, USA
Address: 600 Montague Ave, Greenwood, SC 29649, USA
Address: 116 Court Square, Abbeville, SC 29620, USA
Address: 659 W Carolina Ave, Hartsville, SC 29550, USA
Address: 2734 Hemingway Hwy, Hemingway, SC 29554, USA
Best South Carolina Diners
April 05, 2021
What are the best South Carolina drive-ins?
Visiting a drive-in often invokes a feeling of nostalgia. These are the types of places that have been around for many decades, places where our families may have brought us growing up, and places with some of the best burgers, shakes, and other American fare that helped create some happy memories. Aside from our list above, there are other drive-ins worthy of a stop. Since the 1960s, Sugar-n-Spice Drive-In located in Spartanburg has been serving up some good old-fashioned diner eats and is known for its crinkle-cut fries and onion rings. This eatery has a true retro feel that will transport you back to another era. If you happen to be in Clemson and looking for a quick bite, stop at Mac's Drive In for one of the mouthwatering cheeseburgers they're known for. This place has been around since 1956 and aside from burgers, it serves chicken, bbq, fish, and more!
Where can I find the best South Carolina barbecue?
One wouldn't think that a gas station would be home to some of the best barbecue in the Palmetto State, but there is one in Salters with some of the best. If you haven't been to Cooper's Country Store to try its barbecue, you are missing out! This establishment offers pit-cooked BBQ made with vinegar and spices and is quite popular with locals. Another place to try is Carolina BBQ located in the small town of New Ellenton. It's consistently rated by customers as one of the best places for barbecue in the state.
What are some of the best unassuming restaurants in South Carolina?
Unassuming restaurants often hide the best food. Head to Florence to the unassuming Tubb's Shrimp and Fish Co. for some shrimp and grits, po'boy sandwiches, or pork belly or shrimp Bahn Mi for something a little out of the ordinary. It's a casual place with delectable food that you'll want to come back to time and again. For more unassuming restaurants that you should visit, head to our post, These 10 Restaurants In South Carolina Don't Look Like Much…But, WOW, They're Good!