10 Scrumptious Hidden Pennsylvania Restaurants And Where To Find Them
Pennsylvania is a culinary dream for food lovers. But with all the restaurants – casual, fine dining, buffet, and more – that dot the landscape, it's easy to overlook hidden gems. Tantalize your taste buds with a scrumptious meal from one of the 10 best hidden restaurants in Pennsylvania.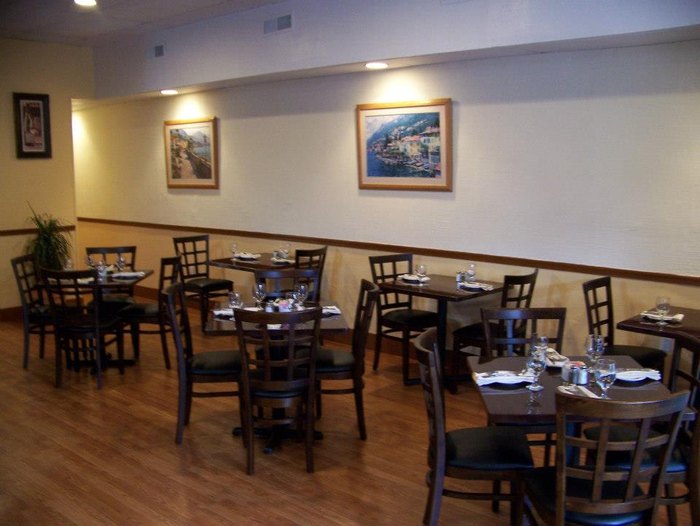 Enjoy a delicious meal at the 10 best hidden restaurants in Pennsylvania. Which one is your favorite? Share your thoughts with us in the comments below! And if you know another incredible hidden gem eatery, nominate it for a chance to be featured.
For more dining inspiration, check out these delightful restaurants with outdoor seating in Pennsylvania.
OnlyInYourState may earn compensation through affiliate links in this article.
Address: 514 Upper Harmony Road, Evans City, PA 16033
Address: 634 N York Road, Willow Grove, PA 19090
Address: 530 Madison Avenue, Warminster, PA 18974
Address: 26 East Main Street, Bloomsburg, PA 17815
Address: 1926 W Allen Street, Allentown, PA 18104
Address: 1061 Main Street, North Huntingdon, PA 15642
Address: 151 S 24th Street, Philadelphia, PA 19103
Address: 10104 Valley Forge Circle, King of Prussia, PA 19406
Address: 152 Lancaster Avenue, Malvern, PA 19355
Address: 385 Oxford Valley Road, Yardley, PA 19067
best hidden restaurants in Pennsylvania
July 26, 2020
What are the best little-known restaurants in Pennsylvania?
Journey off the beaten path and visit one of the underrated restaurants in Pennsylvania. If it's seafood you're after, visit Under the Pier in Levittown. This welcoming eatery has been a beloved neighborhood destination for decades, and it's easy to see why. Their fried flounder, fresh cod, and mouthwatering lobster will truly dazzle your taste buds. And to make things even better, everything is made without trans fat or cholesterol! Healthy and delicious? You can't beat that combination. If you loved visiting this hidden gem, check out Mediterranean Cafe and Grill in Fogelsville. This BYOB restaurant boasts an impressive menu of hummus, lamb kebab, kafta, and stuffed eggplant. Eating here is definitely a scrumptious adventure! Hungry for more? Check out our list of the best little-known restaurants in Pennsylvania.
What are the most famous restaurants in Pennsylvania?
Though there are plenty of hidden gem restaurants in Pennsylvania, it's often exciting to dine at the famous and highly rated eateries. For some scrumptious meals and a bit of history, visit Jean Bonnet Tavern in Bedford. Established in 1762, this unique destination is one of the oldest restaurants in Pennsylvania. If you're lucky, you may even spot the resident friendly ghost! According to legend, this historic destination is home to fascinating paranormal activity. For more fun, visit Bullfrog Brewery in Williamsport. Here, you'll find stick-to-your-ribs meals such as BBQ bacon waffle sandwiches. It's easy to see why this indulgent destination is one of the most famous restaurants in Pennsylvania.
What are the best diners in Pennsylvania?
There's nothing more comforting than a home-cooked meal at a cozy diner. And thankfully, Pennsylvania is full of them. If you get a craving for classic breakfast dishes in the middle of the night, Bowmanstown Diner is the place to go. This long standing eatery serves incredible dishes all day long. Whether you're munching on a perfectly grilled hamburger or devouring a hearty omelette, you'll love the meals at this unassuming restaurant. For more comfort food, visit Aunt Jennie's 41 Diner in Gap. This little cafe opens its doors early, and people rush in to taste their magnificent breakfasts. Their epic pancake sandwich is unbelievably delicious. Pair it with a hot cup of coffee, and you've got the recipe for a perfect morning. Still hungry? Pay a visit to Letterman's Diner in Kutztown. Like most diners, this eatery whips up classic American comfort foods. What's unusual, though, is the high quality. You won't find gravy fries like these anywhere else.