The Massive Pennsylvania Blizzard Of January 1996 Will Never Be Forgotten
Pennsylvanians went to sleep on January 6, 1996, not yet aware of the virtual winter wonderland the state would turn into or how their lives would come to an abrupt standstill thanks to a forceful blast of winter in the ensuing 36 hours. Just about every corner of Pennsylvania suffered the wrath of the Blizzard of '96 to some degree. Do you remember the largest blizzard in Pennsylvania? For some, it was a night that they will never forget.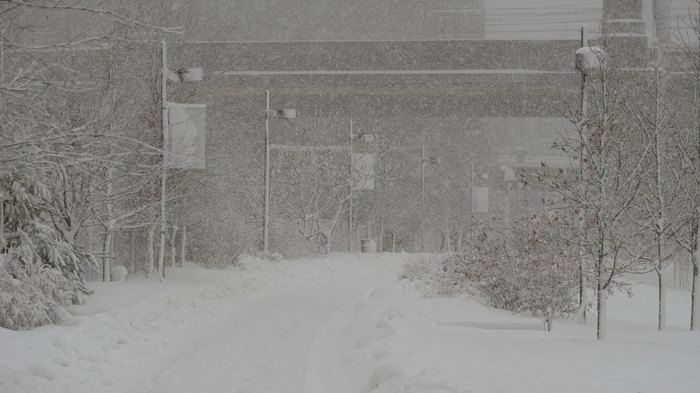 Click below to watch coverage of the Blizzard of '96 from Philadelphia.
The Blizzard of '96 in Pennsylvania hit just about the entire state, some parts worse than others. It was, for many, so epic that people still talk about it today. What do you remember about the largest blizzard in Pennsylvania? Share with us in the comments section!
OnlyInYourState may earn compensation through affiliate links in this article. As an Amazon Associate, we earn from qualifying purchases.
More to Explore
Largest Blizzard In Pennsylvania
When was the biggest blizzard in Pennsylvania?
Pennsylvania has had some pretty big and dangerous snowstorms throughout the years. Unfortunately for many Pennsylvania residents, some of the biggest snowstorms in Pennsylvania have happened more recently! In fact, one of the biggest blizzards in the state just happened in December 2017 in Erie when a record-breaking snowstorm was declared a disaster emergency. With nearly 57 inches of snow in just two days, conditions were so hazardous that airports were forced to close.
What is the most snow ever recorded in Pennsylvania?
While the Pennsylvania blizzard of 1996 brought a ton of snowfall and dangerous conditions, there are still other storms that brought record-breaking snow to the state. In fact, the all-time record for snowfall in the state clocked in at Erie, Pennsylvania yet again, with a record 191.5 inches of snow in 2018. While an average winter in Erie usually has around 100 inches of snow, 2018 brought nearly double that average with a tumultuous winter.
What is winter weather in Pennsylvania typically like?
You probably wouldn't guess it from what's written above, but winter weather in Pennsylvania can depend on where you are in the state. Usually, Pennsylvania experiences colder winters when compared to other states in the country, with average high temperatures in the mid-20s during their coldest month in January. If you want to stay away from winter weather in Pennsylvania, it'll be hard because even in Philadelphia the average snowfall is around 20 inches annually. Yet, that still is a big difference when compared to the snow belt in Lake Erie which gets over 100 inches annually.
Related Articles
Featured Addresses