28 Years Ago, Pennsylvania Was Hit With The Worst Blizzard In History
Pennsylvania certainly has seen its fair share of snowstorms over the decades. In fact, the epic blizzards in Pennsylvania often remain fresh in our memories. We remember where we were, what we were doing, and how the storm directly impacted us. In 1993, Pennsylvania, along with the majority of the East Coast, braced for a mid-March blizzard that would bring with it strong winds, heavy snow, and plunging temperatures, earning it the moniker of "The Storm of the Century" and "The Superstorm of 1993." It ranks as perhaps Pennsylvania's worst blizzard.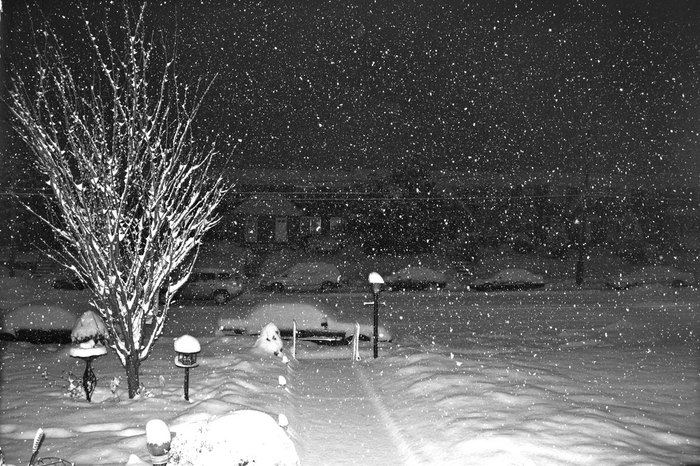 What do you remember about the Blizzard of '93? It was one of the worst snowstorms in Pennsylvania's history. Join the conversation in the comments! We've had our fair share of crazy winters in Pennsylvania – like way back in 1996. See how much you remember about the Blizzard of '96.
OnlyInYourState may earn compensation through affiliate links in this article.
More to Explore
Winter In Pennsylvania
What are some memorable blizzards in Pennsylvania?
Blizzards in Pennsylvania aren't exactly common. However, when they strike, we talk about them for years after. If you don't remember where you were during the Blizzard of '93, you might have memories of the Blizzard of '96. Another epic blizzard in Pennsylvania, the massive snowstorm dumped 31 inches of snow on Philadelphia. Just about every part of Pennsylvania had snow. On the opposite end of the state, Pittsburgh saw nearly10 inches of snow, enough to bring the city to a standstill, at least for a short time. More than 50 Pittsburghers were injured during the snowstorm, too, when two PAT buses collided.
What can I expect from winter in Pennsylvania?
Winter in Pennsylvania usually leaves us a bit confused. We often have bitterly cold days then there are those days when we experience all four seasons. Here are five things you can expect during winter in Pennsylvania.
Waking up and dressing for winter then coming home and being thisclose to turning on the A/C
Shoveling out after a snowstorm
Saving your parking spot with a chair
Leaving other people's parking chairs alone. Those spaces are taken.
Waiting for the text or phone call that school will be online for the day or, if the kiddos are lucky, canceled altogether
What are some of the most well-known natural disasters in Pennsylvania?
Pennsylvania boasts a rich history. However, there have also been quite a few natural disasters in Pennsylvania that Pennsylvanians won't forget any time soon. Here are three of them.
The Johnstown Flood in May 1889 claimed the lives of more than 2,200 residents, including more than 300 children.

The Great Blizzard of 1888 struck in March of that year, bringing much of the state to a standstill. Snow tallied up to 60 inches in some areas of the Northeast.

The weather again caused havoc in May 1985 when a series of tornados swept across Western Pennsylvania, killing 65 residents.
Related Articles
Explore Pennsylvania
Featured Addresses