Most People Have Long Forgotten About This Vacant Ghost Town In Rural Oregon
Here in Oregon, remnants of our pioneer history can be found across the state. The ghost towns of eastern Oregon offer a particularly rich window into the past. These once-thriving mining and railroad towns were at one point filled with communities and hard-working people, with hopes and dreams all their own. Today, many of them are all but abandoned, serving as a reminder of the past. In fact, there are over 200 ghost towns in the Beaver State alone! One ghost town in Oregon that is often forgotten is the settlement of Whitney. This little ghost town in Oregon may be vacant, but it is downright fascinating to explore. Check it out: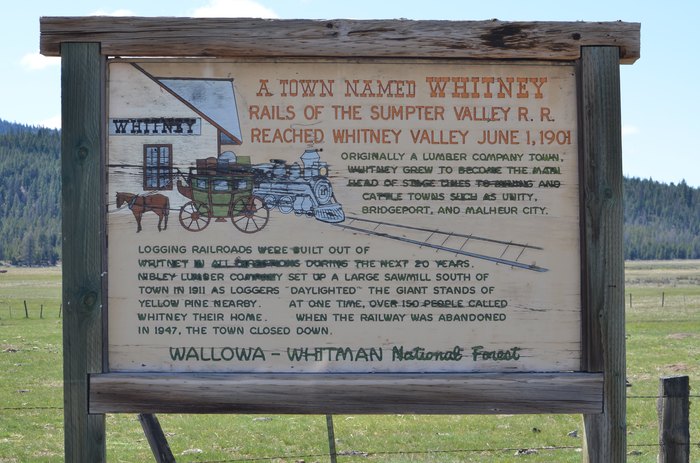 Have you explored any of Oregon's ghost towns? Did you know about Whitney, Oregon? It really is a place full of history and intrigue. We'd love to hear about your experiences exploring Oregon's numerous ghost towns in the comments below!
And if you liked exploring this ghost town in Oregon, definitely check out this abandoned mining town! Who knew there were so many abandoned places in Oregon to explore?!
OnlyInYourState may earn compensation through affiliate links in this article.
Address: Whitney Highway, Whitney Hwy, Baker City, OR 97814, USA
ghost town in Oregon
October 05, 2021
Are there many ghost towns in Oregon?
If reading about the above ghost town in Oregon made you curious about other abandoned locales in the Beaver State, you'll be pleased to learn that Oregon is home to (are you ready for this?) over 200 ghost towns. Yes -- 200! According to several historians, the U.S. state of Oregon has more ghost towns than any other state in the country. Why does Oregon have so many ghost towns? Well, the state of Oregon by its nature is frontier land, where scores of speculators, fur traders, and pioneers traveled; longing for their very own plots of land to live out the American Dream. So it should come as no surprise that the state is flooded with long-abandoned ghost towns – left to return to nature.

What's the oldest town in Oregon?
Astoria is the oldest town in Oregon -- and we absolutely adore it! And Astoria isn't just Oregon's oldest town; it's also the oldest American settlement on the West Coast. In addition to its impressive historical clout, the town's Astoria-Megler Bridge is a PNW icon. As a 200-year-old town, Astoria is a dream of a destination for history buffs, which is why the town recently made Esquire's list of the best small town vacations in America. The media outlet explained, "if you love history, you'll love exploring this interesting town and its many museums, like the Columbia River Maritime Museum" -- and we couldn't agree more!
What are some creepy places in Oregon?
When you feel like a frightening thrill, you'll find that Oregon is home to countless spots that are allegedly haunted or just generally creepy. The sinister side of the Beaver State is well worth exploring when you feel like a fright, but beware, some of these places are simply not for the faint of heart. Haunted houses, haunted towns, haunted mansions, and even haunted parks -- Oregon has them all, in spades! Here's the definitive guide to all things haunted and creepy in the Beaver State. Refer to it whenever you feel like hunting some ghosts!