Posted in Oregon
October 03, 2020
The U.S. Lightship Columbia In Oregon Once Guided Ships Through The Graveyard Of The Pacific
At the spot where the mighty, powerful Columbia River meets the Pacific Ocean the two bodies of water crash together, creating some of the most dangerous water conditions in the world. Known as the Graveyard of the Pacific, the Columbia River Bar is the site of more than 2,000 shipwrecks.
The U.S. Lightship Columbia (WLV-604) once guided ships across this treacherous area, and though it's been long retired, you can see it today in the coastal town of Astoria.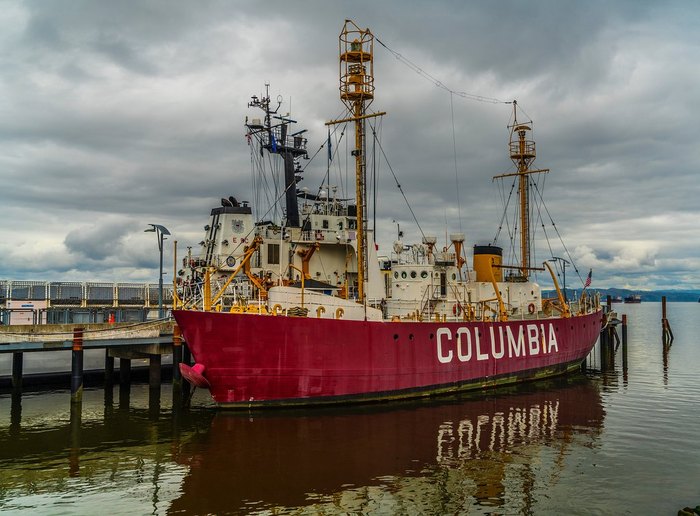 Visit the Columbia River Maritime Museum's website to see all that it offers, and give the museum's Facebook page a follow to see the latest events there. Can't make it to the museum? You can take a virtual tour of the U.S. Lightship Columbia here!
Have you seen this historic gem? Tell us about your tour in the comments!
Address: Astoria, OR 97103, USA