Take The Oregon Donut Trail For A Delightfully Delicious Day Trip
Homer Simpson said it best: "Donuts." These pleasurable little pastries are sure to put a smile on your face, and are an appropriate snack any time of the day. And, if you didn't know, Oregon is widely known for its next-level donut game. So we put together a delightful day trip that visits six of the state's very best donut shops and bakeries. Our Oregon Donut Trail is definitely the most delicious road trip you'll ever take.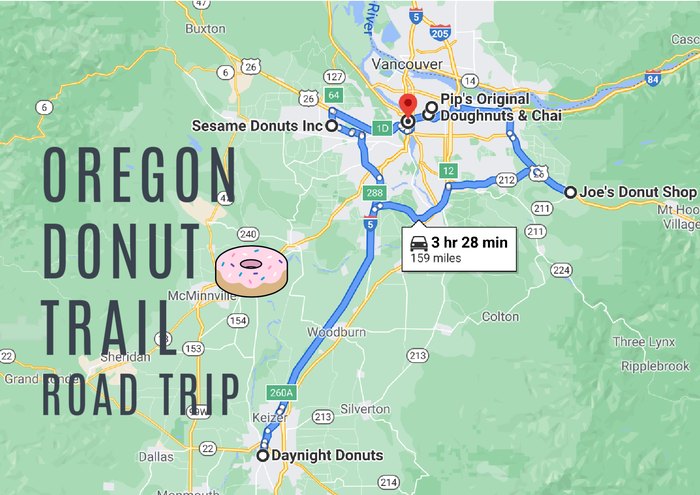 Are you up for the challenge of our Oregon Donut Trail Day Trip? Do you agree that donuts are pretty much the perfect food? Share your thoughts, and favorite Oregon donut shops, in the comments below.
Address: Voodoo Doughnut - Old Town, 22 SW 3rd Ave, Portland, OR 97204, USA
Address: 4110 NE Sandy Blvd, Portland, OR 97212, USA
Address: 727 SW 185th Ave, Beaverton, OR 97006, USA
Address: 1980 Commercial St SE, Salem, OR 97302, USA
Address: Joe's Donut Shop, 39230 Pioneer Blvd, Sandy, OR 97055, USA
Address: 4759 NE Fremont St, Portland, OR 97213, USA