Here Are 13 Of The Most Dangerous Places In Oregon After Dark
Have you ever wondered what parts of Oregon are the most dangerous? While the Beaver State is generally considered to be a pretty safe place to live, crime happens almost everywhere. We have compiled a list of some of Oregon's most crime-ridden towns and cities with populations over 10,000 (in no particular order, really, but still). Our list is based on the latest FBI Crime Report data (2019), so if you're curious about the method, give it a look! What are some of the most dangerous places in Oregon that surprised you the most?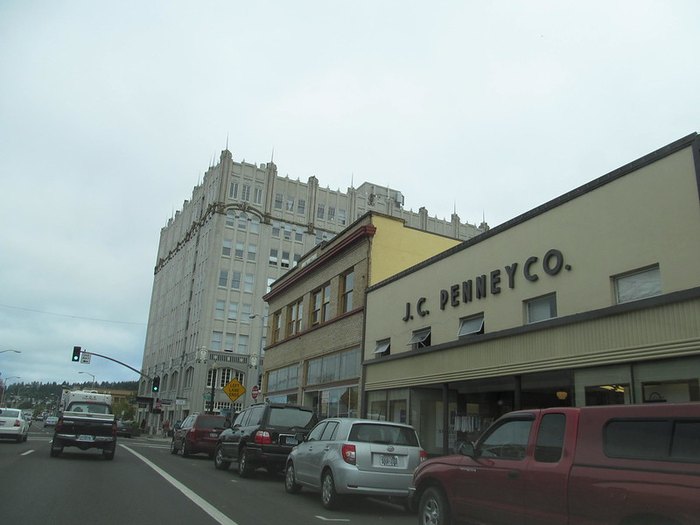 Were you surprised to see any of these places on the list? We'd love to hear your thoughts!
If you need a bit of a breather after this list, be sure to check out our article on the 10 Safest And Most Peaceful Places To Live In Oregon.
OnlyInYourState may earn compensation through affiliate links in this article.
More to Explore
Most Dangerous Places in Oregon
What are some of the most dangerous towns in Oregon?  
Ah, Oregon, land of amazing places and natural wonders galore. Unfortunately, for as idyllic as the state is, Oregon is not without its bad apples. Like most places, there are cities and towns in Oregon that you might need to exercise extra caution while visiting; it's a mixture of small towns in Oregon and bigger cities that tend to make the lists. Some of the most dangerous towns in Oregon at the time of this writing include Ontario (which has a crime rate 174% higher than the national average), Warrenton (which has a crime rate almost 200% higher than the national average), and Coos Bay (which has a crime rate 125% higher than the national average). Of course, Portland is in there, too, with a crime rate 124% higher than the national average.  
What is life in Oregon like?  
Life in Oregon is really nice, honestly, no matter where you choose to put down roots. There are some amazing state parks in Oregon to check out, as well as breathtaking Oregon waterfalls, and endless ideas when it comes to epic road trips in Oregon, too. Portland is a blast, and the whole state seems to have an adorable strangeness to it that we can't get enough of. Winters can be chilly, but not overly frigid. Summers are warm and pleasant, with lots of rain and plenty of natural wonders to check out. The possibilities are almost endless – no matter what the statistics say, Oregon is a place worth visiting (and living in).  
Where are some dangerous places to avoid in Oregon? 
We don't think you should avoid any places in Oregon outright – just use caution and common-sense safety measures (and maybe visit during the day) and you ought to be a-okay. The five small towns in Oregon (and big cities in Oregon) we mentioned above are the top five most dangerous places in Oregon when it comes to crime, but there are more. Other dangerous areas of Oregon (relatively speaking) include Lincoln City, Medford, Roseburg, Eugene, Astoria, and Salem.   
Related Articles
Explore Oregon