Here Are The 10 Safest And Most Peaceful Places To Live In Oregon
Safety is likely the most pressing factor when considering a move, especially for young families and retirees. With that in mind, we looked into the safest and most peaceful places to live in Oregon, and identified the top 10, based on statistics. Keep in mind: this list is based on just one set of criteria, from Safewise, so if your favorite town didn't make the list, don't fret! You can view Safewise's full list of the top 20 safest towns in Oregon here.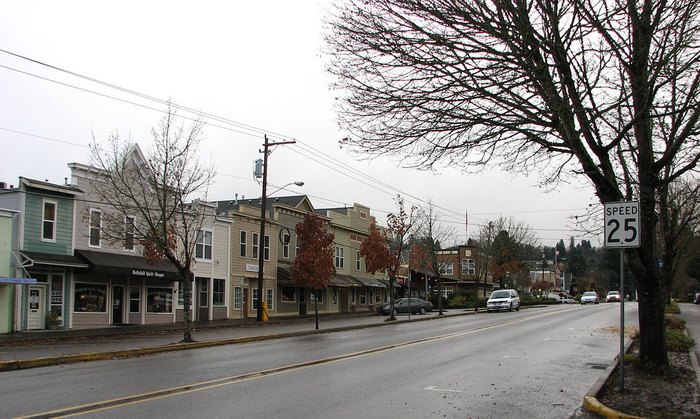 So there you have it. We're not making this up, these really are the top 10 safest and most peaceful places to live in Oregon. Did your hometown rank on the list? What do you consider when you're looking for a new place to live? Tell us in the comments below!
OnlyInYourState may earn compensation through affiliate links in this article.
More to Explore
most peaceful places to live in Oregon
Is Oregon a dangerous place to live?
We happen to think that Oregon is the very best place to live. It's the most beautiful state in the nation, with the best people. We also feel pretty safe here in The Beaver State, and according to the FBI's Report of Crime Statistics for 2019 (the latest available data), our state ranks 32nd in the nation for violent crime. It comes as no surprise that Oregon's larger cities are considered to be more dangerous than their small town brethren, but there are some odd anomalies that defy the stats (often in a good way, as with Beaverton — it's one of Oregon's larger towns, but its crime rates are quite low!). Here is a list of the 10 most dangerous places in Oregon to live in, according to the most recent data from the website RoadSnacks.com.
What's the best place to live in Oregon?
While we happen to think all of Oregon's big cities and small towns are amazing, West Linn is a place that consistently ranks as one of the safest and subjectively "best" places to live in the state. West Linn is located in Clackamas County, just south of Portland, and has a population of around 26,000 residents, making it not too big, but not too small. West Linn is the only city in Oregon to make Neighborhood Scout's list of 100 safest cities; this site uses a variety of criteria to rank cities across the country. Money Magazine and Family Circle Magazine have also sung West Linn's praises, and you can read all about this delightful place in this article.
What are some of the best small towns to live in Oregon?
Big cities like Portland and Salem tend to take up the bulk of attention in Oregon. But really, it's the small towns that dot the Beaver State that really are the heart of this place. Most of us, even if we grew up in a major metropolis, have roots in smaller communities, where perhaps our grandparents taught us good, old-fashioned values, where everyone knew each other, and where we developed our sense of community. Here are 10 of the most beautiful and charming small towns in Oregon. Did your favorite small town in Oregon make the list?
Related Articles
Explore Oregon