The Creepy Small Town In Oregon With Insane Paranormal Activity
Oregon is positively brimming with fascinating towns, off-the-beaten-path destinations, and curious locales to explore. Located just 30 minutes northwest of Portland, St. Helens is one such place, a charming small town situated along the Columbia River. Despite its inviting appearance, this historic port town is rumored to be one of the most haunted places in all of Oregon, due to the Klondike Hotel in St. Helens as well as some other notorious places. Did you know this legendary landmark existed? Continue reading to learn all about it!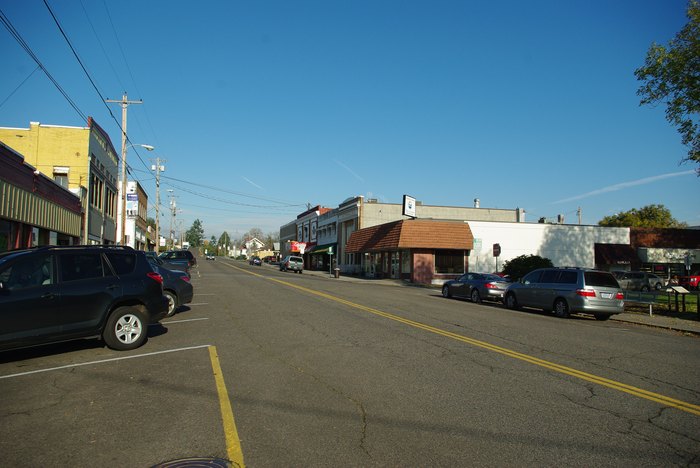 Have you visited St. Helens before? How about the Klondike Hotel in St. Helens? If so, did you have any ghostly encounters? Let us know in the comments — we'd love to hear all about your experiences, paranormal or otherwise!
For more spooky locations in Oregon, check out our haunted Southern Oregon road trip.
OnlyInYourState may earn compensation through affiliate links in this article.
Klondike Hotel in St. Helens
December 14, 2022
Is St. Helens, Oregon worth visiting?
St. Helens, Oregon is absolutely worth visiting! With its charming riverfront shops, fine dining options, and overall relaxed vibe, this town is perfect for a day trip from Portland -- or anywhere else in the state for that matter. Some of the most popular activities to enjoy in St. Helens, Oregon, include:
Sand Island Marine Park
Columbia View Park
2Cs Vendor Mall
Warrior Rock Light
Historic Courthouse Museum
Top Notch Thrift Store
Artifacts - A Tinker Marketplace
Where can I go in Oregon that only the locals know about?
To experience Oregon as a local, check out the following lesser-known places that won't have a lot of tourists:
Thor's Well, Cape Perpetua
Anthony Lakes, Baker City
Spencer Butte
Valley of the Giants, Oregon Coast
Columbia Gorge from Angel's Rest
Lost Lake
Sip 47
John Day Fossil Beds National Monument
Klamath Basin National Wildlife Refuges
Oregon Dunes National Recreation Area
Smith Rock State Park, near Redmond and Terrebonne
Tamolitch Pool along the McKenzie River Trail
Wallowa Mountains, northeastern Oregon
What are the most haunted places I can go in Oregon?
Oregon is filled with paranormal activity. One of the most haunted places to visit in Oregon is the Damascus Pioneer Cemetery. This historic landmark is rumored to be filled with ghostly encounters, and you may just have to check it out for yourself -- if you dare! The cemetery dates back to the late 1800s.