11 Amazing Oklahoma Secrets You Never Knew Existed
The Sooner State is full of history and with that comes secrets that have unraveled over time. From hidden places to little-known facts, and even secret tunnels in Oklahoma, here are 11 amazing Oklahoma hidden gems and secrets you never knew existed: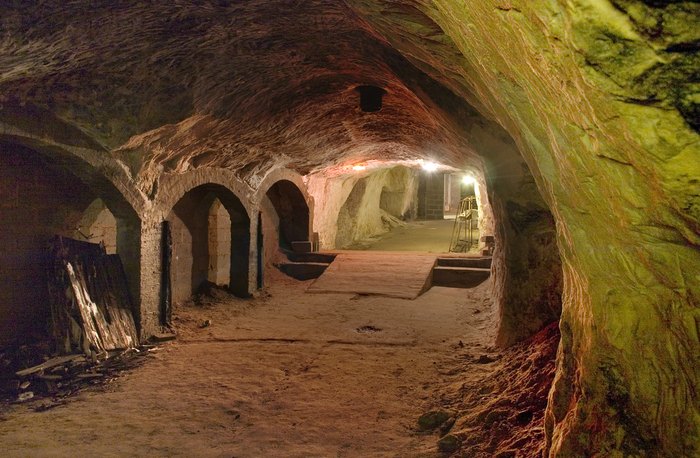 Fast forward to 2:45 to see this Oklahoma location that is hidden on Google Earth:

It turns out there are a lot of hidden mysteries and secrets in OKC we didn't know about. Were you surprised to find out about any of the secret tunnels in Oklahoma, or the delightfully delicious hidden menu items at Starbucks? Tell us about your favorite Oklahoma secrets with a comment – just don't say it out loud, they are secrets after all.
Please note: Some images were not available and a similar photo was substituted in its place. (Like the Starbucks drinks, everyone must have slurped them down so fast they forgot to take a photo)
OnlyInYourState may earn compensation through affiliate links in this article.
Secret tunnels and tasty treats: More Oklahoma places to discover
December 19, 2022
What are some secret places in Tulsa?
Tulsa, Oklahoma has many hidden gems from restaurants, hotels, and underground tunnels, to the most delicious sweets in town. Whether you are looking for new places to explore or tasty treats, here are a few secret places in Tulsa only the locals know about:
1. Bull in the Alley: A back alley bar and restaurant with the best steaks in Tulsa.
2. Muhanna Sweets: Since 1935, the best baklava can be found at the secret (or not-so-secret) shop off of 71st and Sheridan in Tulsa.
3. Cobbler Mom: This local secret offers a scrumptious cobbler with a dash of ice cream that will have you licking the plate for more.
4. A Gathering Place For Tulsa: A 66.5-acre park in Tulsa designed from the ground up to be the best park in Tulsa.
5. The Cave House: This 1920s stone house looks like it popped right out of the Flinstone's cartoon.
6. The Mayo Hotel: No, not that kind of Mayo. This mysterious hotel built in 1925 was abandoned in 1981 and left for rubble (not Barney Rubble). It has been restored to its former glory and is one of those secret places to stay in Tulsa that will leave you breathless.
If your idea of secret places falls more in line with fairy tale gardens and enchanting natural landscapes here are eight hidden gardens in Oklahoma you will absolutely love.
OnlyInYourState may earn compensation through affiliate links in this article.