Explore Tulsa's Underground Tunnels On This Unique Tour In Oklahoma
If you're looking for a new adventure in Tulsa, try out the underground tunnel tour that will take you below historic buildings downtown! You'll get to explore areas most people are unaware even exist and see beautiful architecture along the way. Have you ever heard of the Tulsa underground tunnels? Now you have! This is one of those awesome hidden gems in Oklahoma you can't miss.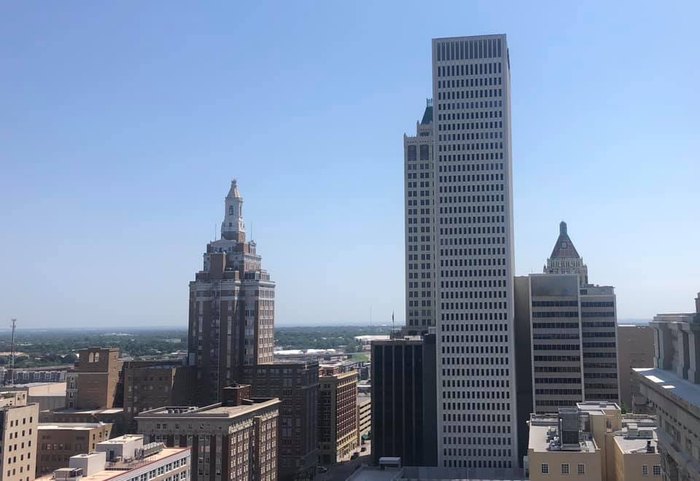 For more information on guided tours, please visit these websites for more details and pricing: Tours of Tulsa and Tulsa Foundation for Architecture.
Oklahoma City is also home to an underground tunnel system, similar to Tulsa's. Check out a previous article for all the details about the underground tunnels of Oklahoma City.
OnlyInYourState may earn compensation through affiliate links in this article.
Tulsa Underground Tunnels
October 10, 2022
What is the history of mining in Oklahoma?  
Oklahoma has a long history in mining and mining towns; many of the ghost towns in Oklahoma exist thanks in part to a nearby mine that dried up, and today, there are still operations ongoing in the state. The Oklahoma Department of Mines was established in 1907, though mining in the state had gone on for much longer. Coal, for example, had been mined in Oklahoma since 1873, and it was during that same year that commercial mining began in the state as well.  
Where can I go on an underground tour in OK?  
Interestingly, both of the large cities in Oklahoma – OKC and Tulsa – are home to a network of tunnels underground. The Oklahoma City tunnels are about one mile long and opened in the 1970s. The Tulsa tunnels, which you've just read about above, can be found downtown near the Riverwalk. You can do occasional walking tours of the Tulsa tunnels. For those craving a different kind of underground tour in OK, you might want to check out some of the caves in Oklahoma for ideas – you can go on all kinds of interesting adventures in Oklahoma's cave systems, including some truly fun tours.  
What kind of minerals are found in Oklahoma? 
Oklahoma is a place where mining is taken seriously, and there's a reason for that: it's one of the most amazingly prolific producers of certain rocks, minerals, and resources in the United States. You'll find an array of minerals in Oklahoma like quartz, malachite, orthoclase, agates, fossils, and so much more. Oklahoma is famous for its zinc mines, too. Some of the best places to find gems in Oklahoma include Cherokee City, the City of Noble, Lawton, Idabel, Jet, and several others. Who knew the small towns in Oklahoma were great for rockhounding too?  
OnlyInYourState may earn compensation through affiliate links in this article.