Celebrate The Beauty Of Winter During The Christmas Light Tour At Pine Lodge Resort In Oklahoma
Pine Lodge Resort in Ketchum is a premier lake destination that transforms into a magical place every year during the holidays. This cozy, rustic resort decorates the grounds, trees, streets, and lodges with thousands of lights and displays and it's the perfect place to enjoy the beauty of winter in northeastern Oklahoma.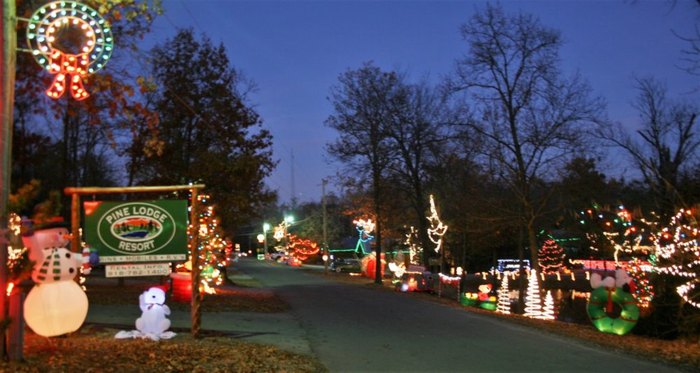 Imagine a little getaway in this charming place! To book an overnight stay in one of the cabins or for more information on the Christmas lights, please visit their website.
Are you looking for a special place to eat during the holiday season that really goes all out with its Christmas decorations? You might not think that a brewpub would be one of the most enchanting places to eat during Christmas time, but wait until you see how Prairie Brewpub in Tulsa has transformed their restaurant for the holidays.
Address: Ketchum, OK, USA