Keep Your Eyes Peeled, Thousands Of Hummingbirds Are Headed Right For Oklahoma During Their Migration This Spring
Are you wondering, "when will hummingbirds arrive in Oklahoma?" Don't fret, Oklahomans, everyone is wondering and thousands of hummingbirds are headed right for the Sooner State during their spring migration in the upcoming weeks, so be on the lookout and prepare your best hummingbird feeders. If you live in certain parts of the state, you might just be lucky enough to catch a glimpse of these beautiful and unique birds. Keep your cameras close. Here's everything you need to know: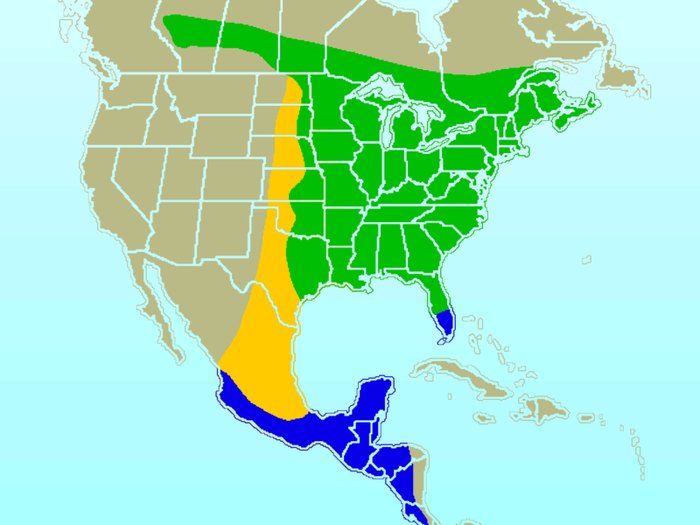 Have you ever seen hummingbirds migrate through Oklahoma? If so, do you have any good tips for feeding them – or perhaps the best viewing spots?
If you enjoy hummingbirds, then you should check out the only Butterfly House in Oklahoma. It's located in Muskogee at Honor Heights Park and it opens in the spring. You can walk through an open-air exhibit as thousands of butterflies fly around, and even land on you.
OnlyInYourState may earn compensation through affiliate links in this article.
Address: Oklahoma City, OK, USA
When Will Hummingbirds Arrive In Oklahoma
February 23, 2023
What types of hummingbirds are in Oklahoma?
Although the ruby-throated hummingbird and black chinned hummingbirds are some of the most common in Oklahoma, you'll probably also spot some of these species at your feeders during the spring migration.
Ruby throated Hummingbird
Rufous Hummingbird
Broad-tailed hummingbird
Allen's Hummingbird
Anna's Hummingbird
Black-chinned Hummingbird
Calliope Hummingbird
Mexican Violetear
When should I hang a hummingbird feeder in Oklahoma?
Most people put out their feeders in the spring when the bulk of hummingbirds are coming into the state. Whether you choose to do that or leave yours out all year, the most important thing is putting out the best hummingbird feeders for the birds.
Is it safe to feed hummingbirds in Oklahoma?
Yes, it is absolutely safe to feed hummingbirds in Oklahoma. After a long journey, those birds are going to want a meal.