The Unique Town In Ohio That's Anything But Ordinary
Most people don't know there's an impressive replica of an Old West town tucked away in the southern hills of The Buckeye State. Dogwood Pass in Ohio was built to look and feel as authentic as possible, complete with bath houses, saloons and gun fights. Step back in time into the Old West at this unique town in Ohio that's anything but ordinary. Check it out: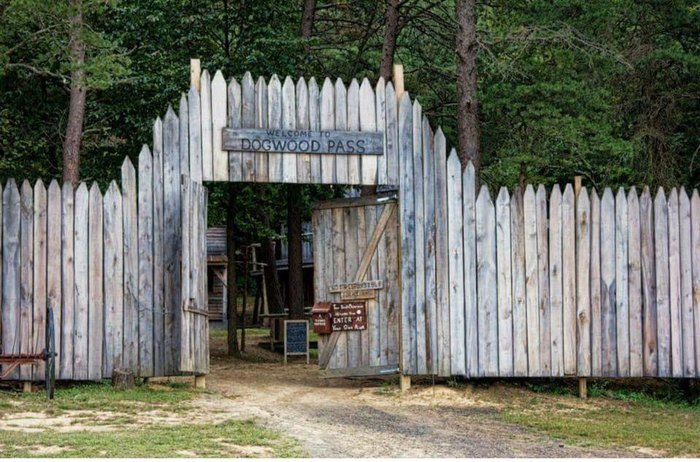 Dogwood Pass is located at 722 Adams Rd., Beaver, OH, 45613. Please note that certain parts of this town are only open seasonally, so be sure and follow them on Facebook to stay in-the-know! Have you ever been here before? If so, share your experiences and photos with us!
And if you're curious about what to expect when you visit Dogwood Pass, here's a video c/o Litter Media on YouTube:
For more unique towns to explore in Ohio, check out our previous article, The Oldest Town In Ohio That Everyone Should Visit At Least Once.
OnlyInYourState may earn compensation through affiliate links in this article.
Address: Dogwood Pass, 726 Adams Rd, Beaver, OH 45613, USA
Dogwood Pass In Ohio
September 20, 2020
Can I visit any abandoned places in Ohio?
The Buckeye State is full of incredible and creepy places. You can visit the abandoned Moonville Tunnel, and mysterious things hide in the woods outside of Ohio's big cities... as in the case of Hillandale Bridge near Cleveland.
Are there any ghost towns in Ohio?
Now, you won't find ghost towns like you'll see in the Old West, but Ohio has its fair share of abandoned communities. Little Egypt's cemetery is still visible, and entire sections of Shawnee, Ohio sit untouched.
What are the creepiest places in Ohio?
Ohio's Dogwood Pass isn't quite creepy, but the state is full of haunted destinations that will challenge any skeptic's stability. Some of the most haunted locations in the nation are in Ohio, including the infamous Mansfield Reformatory and the murderous Ceely Rose House.