Spend Three Days In Three Caves On This Weekend Road Trip In Ohio
Road trips are the perfect way to get out there and see the world. Fortunately, here in Ohio, you don't need to travel across state lines to enjoy some remarkable scenery. For proof of this, look no further than our 3-day cave road trip. This fun-filled itinerary will take you to three incredible caves while also showcasing some fascinating points of interest along the way. So load up the car — adventure awaits as you explore these fantastic, natural wonder caves in Ohio!
Check out this customizable Google Map for directions.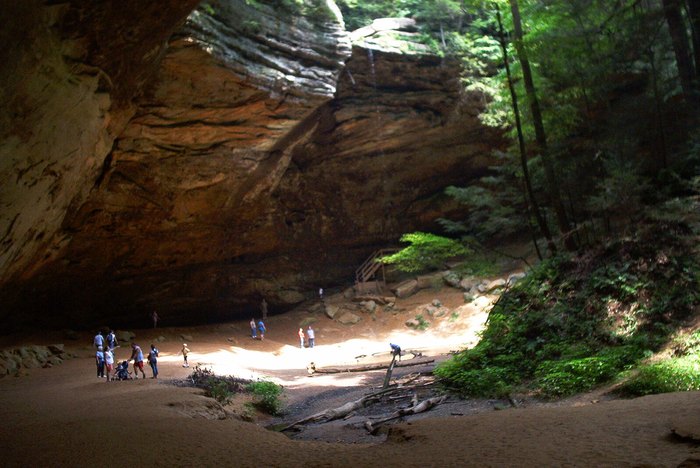 What are your thoughts on this 3-day road trip to explore some stunning natural wonders in Ohio? Did you know about these beautiful caves? Be sure to share your thoughts with us in the comments below — we'd love to hear from you!
For other, awesome related content, check out the nine most amazing caves in Ohio.
OnlyInYourState may earn compensation through affiliate links in this article.
Caves In Ohio
May 05, 2023
What are the best caves in Ohio to visit?
The best caves in Ohio to visit are mostly located within Ohio State Parks. In addition to the Ohio Caverns, there are several other notable caves in Ohio that are worth visiting. 
Here are some of the best caves to explore in Ohio:
What is the largest cave in Ohio?
The largest cave in Ohio is known as the "Ohio Caverns." Located in West Liberty, Ohio, the Ohio Caverns is a popular tourist attraction and a designated National Natural Landmark. It is recognized for its impressive size and unique geological formations.
The Ohio Caverns features over two miles of explored passages, making it the longest cave system in the state. Visitors can take guided tours through a portion of the cave, marveling at its stunning stalactites, stalagmites, and other intricate formations. The caverns also boast the Crystal King, a massive column measuring 200 feet long and 30 feet high, one of the world's largest and most impressive crystal formations.