A Small Town Ohio Seafood Market And Restaurant, Hil-Mak Has Some Of The Freshest Fish Around
There's nothing like your favorite seafood dish for dinner after a long day adventuring. Fortunately, there are plenty of exceptional seafood restaurants in the Buckeye State. (Be sure to check out this underrated seafood shack.) Hil-Mak Seafood Restaurant in Ohio is one place you simply can't pass up. Take a trip to Ashtabula Harbor and enjoy this humble yet incredible seafood market. Take a look: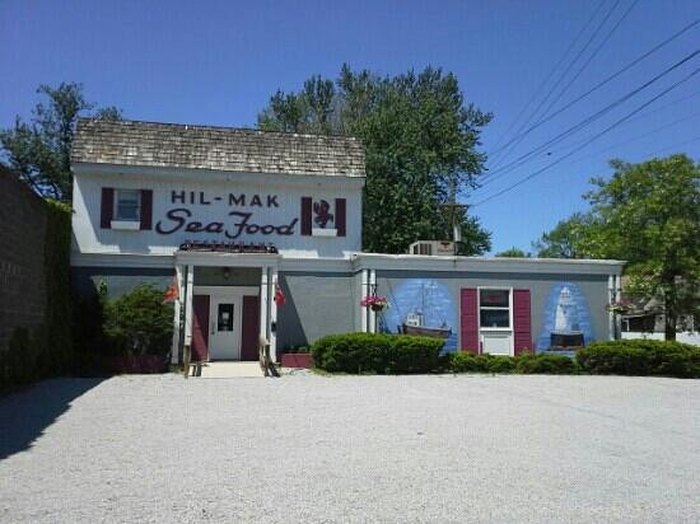 Have you ever been to Hil-Mak Seafood Restaurant? What are your favorite small town restaurants in Ohio? Share your thoughts with us in the comments below! And if you know another fantastic eatery we should feature, nominate it through our online form here.
For more amazing seafood in Ohio, check out our previous article: This Ramshackle Seafood Shack Hiding In Ohio Serves The Best Perch Around.
OnlyInYourState may earn compensation through affiliate links in this article.
Address: 449 Lake Ave, Ashtabula, OH 44004, USA
Hil-Mak Seafood Restaurant in Ohio
May 21, 2020
What are the best small town restaurants in Ohio?
Some of the most amazing restaurants aren't located in the big cities. Uncle Beth's BBQ, located in North Lewisburg, is no exception. This delightful down-home restaurant serves some of the most mouthwatering smoked meats around. Some even say it's one of the best small town restaurants in Ohio. For more underrated eats, visit Arch & Eddie's in Jackson. This restaurant serves a wide variety of cuisine, it can almost be difficult to choose! From the Mexican dishes to the rich pasta plates, everything here is fantastic. Plus, the cozy atmosphere will make you feel right at home.
What are the best seafood markets in Ohio?
Bay Lobsters Cafe and Fish Market, located in Wooster, is one of the best seafood markets in Ohio. If you love cooking up delicious, fresh fish, this is the place to go. They have an impressive variety of tasty eats. Inspiration is all around you!
What are the best seafood restaurants in Ohio?
If you're craving a hearty plate of fresh fish, you're in luck. There are so many incredible seafood restaurants in Ohio. Pier W in Lakewood is continually rated as one of the best. Their fresh and inventive dishes always whet people's appetites, and the superb atmosphere keeps diners coming back for more. If you're looking for a humble seafood shack, visit Tackle Box 2 in Fremont. While this modest eatery may not look like much from the outside, we assure you that the food quality can't be beat. You've got to add this to your list of must-visit Ohio eateries. If you need more ideas, check out these exceptional waterfront seafood restaurants in Ohio.