There's No Better Way To Spend A Warm Day Than Visiting This Winery And Waterfall In South-Central Ohio
Looking for a fun day trip in south-central Ohio? We've got an adventure that won't even require two tanks of gas! An afternoon spent at Hocking Hills Winery and Old Man's Cave combines two great Ohio attractions into one superb trip, and you won't have to spend all day in the car. The trip from Hocking Hills Winery to Old Man's Cave is under 15 miles and won't even take you out of Logan. Check out the map at Google Maps.
Hocking Hills is one of the best wineries in the state and Old Man's Cave is a Buckeye state treasure. Pair the two together and you've got a great trip scheduled! Not within easy distance of Logan? Don't worry, we've got several unique day trips set up for you all over Ohio.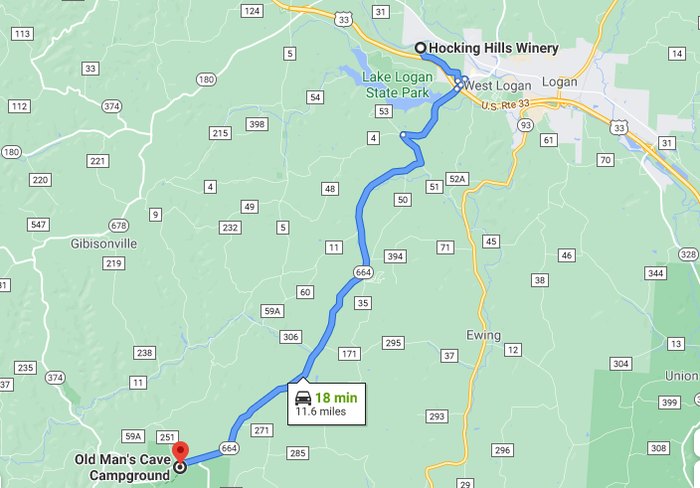 A trip to Hocking Hills Winery and Old Man's Cave can't be beat! For more great places to check out in the Buckeye state, make sure to subscribe to the Only in Ohio daily newsletter and follow the Only in Ohio Facebook page. Enter your starting address on Google Maps and hit the road!
Address: 30402 Freeman Rd, Logan, OH 43138, USA
Address: 19852 OH-664, Logan, OH 43138, USA